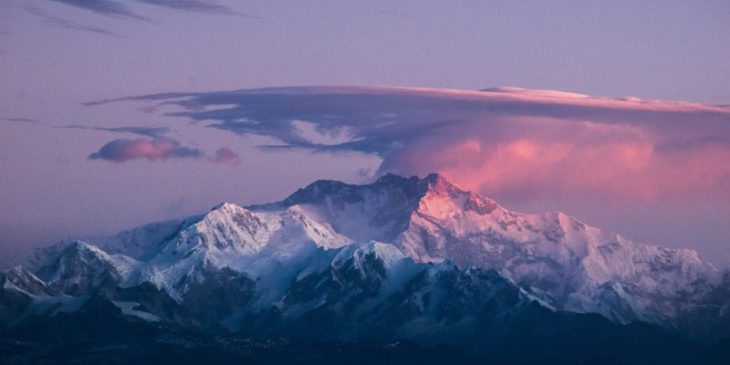 Nepal is a paradise for budget travelers all around the world. Not only this country has a wide variety of places, but those all also come with the best value. As a nation known for the mighty Himalayas, Nepal unsurprisingly has some magnificent trails. There are many unbelievably cheap trekking destinations of the highest quality to choose from for trekkers. This article introduces you to some of these with an estimation of everyday cost as of 2021.
Trekking in Nepal is as flexible price-wise as it gets. Meaning one can spend as much s they want rising from the minimum expenses. Several other factors like permits, guides, and additional accessories come into the inclusion while setting the package cost. Even with all this, you will be surprised by the return value of the money you will spend in the Himalayas.
Budget Trekking Experience in Nepal
Budget trekking in Nepal can be planned in multiple ways as a trekker. For a beginner choosing, a trekking region is an optional step. A guide is also important at the least for their first trekking step. You can compare and pick a good package serving you complete assistance throughout the trek.
Now for those who have some experience of trekking in the Himalayas, you can cut down your expenses further. With good navigation skills and local language knowledge, you have the option not to take a guide. Depending on your fitness level, you can cut off the porters and finish the trek all by yourself.
For pro trekkers out there, Nepal is the ultimate budget destination for you. With so many brilliant trail options you can be free while choosing between them. Camping treks can save you further in case of solo or couple trekking too here. Taking a good preparation time and safety precautions only a few other regions can match the marvelous experiences like trekking in Nepal.
Hence, even if we keep the constant quality of services and facilities a number of options are here for a fantastic budget trekking. Here are #10 of the cheapest trekking destinations in Nepal to look forward to your next vacation.
Top #10 Budget Trekking Destinations in Nepal
1. Kanchenjunga region
Kanchenjunga is budget-friendly for every kind of traveler. It is one of the best off-the-beaten-path treks in Nepal. So, as a trekker, there are reasonable prices and options that you can spend your money on. Trekkers only have options to stay in teahouses/lodges for the most part of the Kanchenjunga. These are bound to offer some authentic local experiences at a competitive price too. If you are trekking in Kanchenjunga you are likely to have a long trail. For around three weeks of magical trekking experience, there is no better value than the Kanchenjunga region.
Budget Treks in Kanchenjunga Region
Kanchenjunga Circuit
Kanchenjunga South Base Camp Trek
Lower Kanchenjunga Trek
 Basic cost for trekking in Kanchenjunga: 22$ per person per day
Kanchenjunga Base Camp Trek: – The Underrated gem of the Himalayas
2. Langtang Valley Trek
Langtang National Park is a perfect trek for beginners in the Himalayas. It is a complete long-duration trail with some challenging sections too for adventure. Add the Tamang culture, natural sceneries, and Buddhist monasteries for every day.
With all these and more it has to be expensive right? Well, it is comparatively cheaper for a complete experience of the Himalayas. Taking a short time as well as the quality of accommodation and food under consideration, Langtang Valley trek takes the crown for now. You will e more amazed to know that the prices here remained constant even after the long inaccessibility following the 2015 Nepal Earthquake.
Basic cost for trekking in Langtang region: 30$ per person per day
3. Upper Dolpo Trek
Upper Dolpo has long been the 'forbidden fruit' for newcomer trekkers in Nepal due to the rural location and difficult terrain. However, this decade has seen a positive approach to several off-the-beaten-path trails. Dolpo has turned out to be one of the most authentic trekking adventures of western Nepal. For budget trekkers with an explorer's mentality, we offer you the Upper Dolpo trek.
Hear us out on this one. The most you'll spend here is for the domestic flight to the trailhead. And, that is equivalent to less than one day of expense for similar treks in other regions of Nepal. Dolpo and especially Upper Dolpo is mostly unexplored and you can walk several days without significant settlements to spend some cash. One of the cheapest as well as a rewarding long trek in Nepal awaits you at Dolpo.
Basic cost for trekking in Upper Dolpo: 18$ per person per day
4. Manaslu circuit including Tsum Valley
Manaslu circuit is one of the major competitors for the big three trekking regions in Nepal. Against the Everest and Annapurna, Manalsu has a budget on its side. In a similar setting, you can complete the treks about 30% cheaper for each day. Manaslu circuit has it all. The only thing you will compromise here will be some modern amenities which are likely to cost more. Manaslu circuit is also one of those trail, where having a local guide might save you a few bucks. So, join a group or fixed departure provided the option.
Tsum valley is a restricted region opened for trekkers with a special permit. At first, it will look like a bulk more expense to your existing Manaslu Circuit trek. But we believe the experiences here to be unique and totally a bang for your buck. For a spiritual and quieter time in the Himalayas at a reasonable price, choose Manaslu Tsum Valley Trek.
Basic cost for trekking in Manaslu CA: 20$ per person per day
5. Annapurna (if done right)
Annapurna region has been at the top of the list of many trekkers around the world. It might be among the best trekking region but it is not known to be the cheapest. Well, that changes with how you are willing to complete the trek. Apart from the mustang region, you wouldn't have to worry much about the permit cost. Similarly, the trailhead either Naya Pul or Besisahar is easily reachable by local bus too. Now once you start your trek there are some things to manage for a cheaper completion of the trek.
Tips for achieving Annapurna trekking on Budget
Choose the right trail
There are a lot of great trails taking you to several destinations in the Annapurna Conservation Area. Well, the best thing here will be selecting the right trail to take you to your destination. Also, the trek length and difficulty play a major role here. A moderate and short path is almost guaranteed to give the best value for trekkers.
 Avoid additional rest/trek days
If you are confident don't keep extra days for acclimatization in your itinerary. Similarly, given the choice to cut few days by traveling by jeep agree with that too. By planning strategically you can shorten the trek.
You can omit guide and porters with communication skills                                                                    One thing is for sure, the Annapurna region is never short of trekkers. It is among the most trekked places in the Himalayas. During the season and favorable conditions, you can complete a moderate trek with local communication skills (words, symbols, and phrases) smoothly.
 Share your rooms
If you are a solo traveler, you can readily find someone to share your room with. This might not be necessary for cheaper rooms, but you can split the difference if you wish.
 Simple and local foods
Annapurna has a lot of modern bakeries and a pretty extensive selection of food. However, simple local foods are proven to give you the required energy at lower prices. Trekkers often blow a lot of your budget on food and you can control that here.
Basic cost for trekking in ACAP: 20$ per person per day
Also read: Annapurna Sunrise Trek
6. Makalu Barun Trek
Similar to Kanchenjunga, the Makalu Base Camp trek is on the rural section of the Himalayas. Perfect for camping treks, this trail feeds some of the greatest experiences to the classical camping-trek lovers. As the least explored regions of the Himalayas, you have an ample opportunity to walk in some fantastic trails and witness the undocumented within your budget here.
Basic cost for trekking in Makalu region: 18$ per person per day (35$ approx. for camping treks)
7. Upper Mustang Trek
The most expensive thing about Upper mustang is the permit charge required to walk in the restricted regions here. So, is it worth it? You are the Judge because Upper Mustang is unlike any other places in the Himalayas. It has been on the bucket list of explorers and trekkers alike. Having only recently opened for outside visitors, you are likely to be the first ones there. Another interesting thing about Mustang is that you can get free rooms given you eat at the same lodge/guesthouse. From what we have seen in the reviews, Mustang has been the best value for your money in the modern era.
Basic cost for trekking in Upper Mustang: 25$ per person per day (Excluding the restricted area permits)
8. Rara Lake Trek
Rara Lake trek is one of the most relaxed treks in the lower Himalayas. It has been catching the eyes of family and couple trekking for the easygoing trail leading towards the alluring sceneries ahead. Apart from the flight fares to the region, you can have some of the best inexpensive experiences here. For the limited options, you are exceeding the value that you have to pay completing the trek.
Basic cost for trekking in Rara: 20$ per person per day
9. Everest Region (with large alterations of budget trails)
Let's be honest here, budget trekking in Nepal doesn't quite spark light on the Everest region. It is quite the contrary for many obvious reasons. However, with determined trekkers to be near the top of the world, budget trekking is still possible. One of the simplest answers here might be trekking during the off-season. But, your catch here is not getting the 100% of the Everest experience. Good planning and preparation come to your rescue in this matter. Everest as a budget trekking destination is achievable for travelers around the world.
Tips for achieving Annapurna trekking on Budget
 Avoid high-end hotels
Everest has some of the best hotel options, especially at the bigger settlements. You will have to trade comfort and facilities to save you some money. Do a teahouse trek and you can complete the trek at half the price.
Bakeries might entice you, choose to treat yourself after completion of the trek
Food in the mountains tends to get very expensive. Treat yourself after completing the trek and keep it simple while you are in it.
 Merge Trekking days if you are fit enough
This is a lot more common nowadays. Especially while returning people like to push themselves to the limit. You can save a couple of days walking a few hours more in a day.
 Accommodation in smaller settlements
If you can, try stopping at the less popular stops. These might be some distance before or after your planned stop. For the lower portion in general you will pass by settlements and teahouses every hour or so. Choose wisely.
Basic cost for trekking in Everest: 30$ per person per day (Less in the Lower Khumbu areas)
10. Simikot Limi Valley Trek
Simikot Limi Valley trek is a recently discovered trail exploring the northwestern wilderness of Nepal. Trekking here is often represented as a form of exploration than just walking. Compared to nature and views resembling Switzerland a century ago, you can witness all that in the cheapest way possible. If a long and adventurous off-the-beaten-track trail is your thing, Simikot Limi Valley Trek might be among the cheapest trekking destinations in Nepal.
Basic cost for trekking in Simikot: 18$ per person per day (30$ approx for camping treks)
Tips for saving some extra bucks during your Trekking in Nepal
Apart from the basic cost of food and accommodation, you can spend a lot although you might not have to depend on your trekking region. Here are a few extra tips for you.
Buy the energy bars/ snacks at Kathmandu. You can find them expensive or even not of your ideal choice in the trekking trail.
Bring your own water bottle with purification pills or life straw. Once you are over a certain elevation, drinking water could get expensive (1.5 to 3 $ per bottle sometimes). Refill your bottles in your food stops and other drinking water sources.
 If you have one, bring a power bank. Some rural trekking areas (especially solar-powered ones) might add a charging cost per device during your stay.
Eat local foods. Often times you can find a vast menu in the popular trail but the local meals can also be tasty as well as cost-efficient.
If you're a solo traveler, share your room with others if possible. Most rooms in the Himalayas are designed to at least accommodate two people.
Choose wisely while selecting a domestic flight or vehicle to take you to the trailhead. You might save more money or time here.
Join a fixed departure. You can join a large group which will often significantly lower the trekking costs
Budget Trekking has its own excitement factors. The feel of getting the best value for your money is satisfying. For all those trekking-lovers seeking the cheapest trekking destinations out there, try Nepal and the above options once as well.