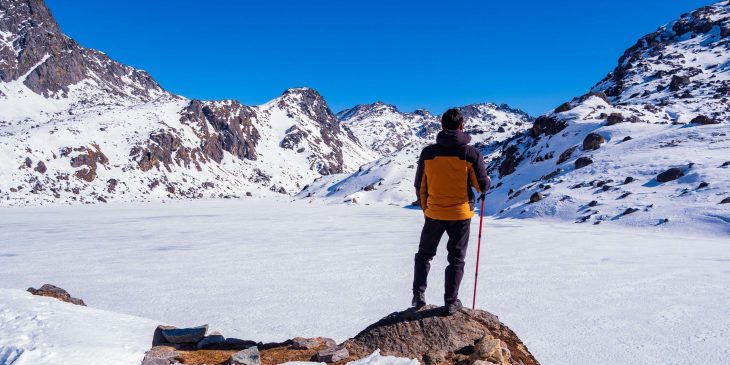 Nepal is beautiful all year round. It is the best thing for travelers of any kind. Traveling to Nepal in the off-season has delights of its own. As a nation, Nepal has been under the radar for most of the past decades. However, with more people visiting here, it is an obvious attraction for a vacation in Asia. To be away from the swarm and to enjoy a different shade of the Himalayas, you can very well visit Nepal during the off-season. 
There is a reason that different destinations have a world that has a season. Many factors are favorable to set it. Some of these include the financial while others include preferential aspects of a traveler. Even if you are a strict season traveler, some of the pay-offs during the off-season might surprise you. Most people love to extend their vacation in the off-season due to the same reason. The main convenience in the case of Nepal is you can tell no difference if you select the right destinations for your travel.
Traveling during the offseason has been a trend lately in Nepal. There are some reasons people love to do it. Here, we will shed some light on its major reasons with benefits. March to May is the most selected period for travelers in Nepal. Similarly, September to November is also a very popular time. The same goes for trekking in the Himalayas. All the other months are very much the off-season for travelers in Nepal.
Traveling Nepal In Off-season: Seven Advantages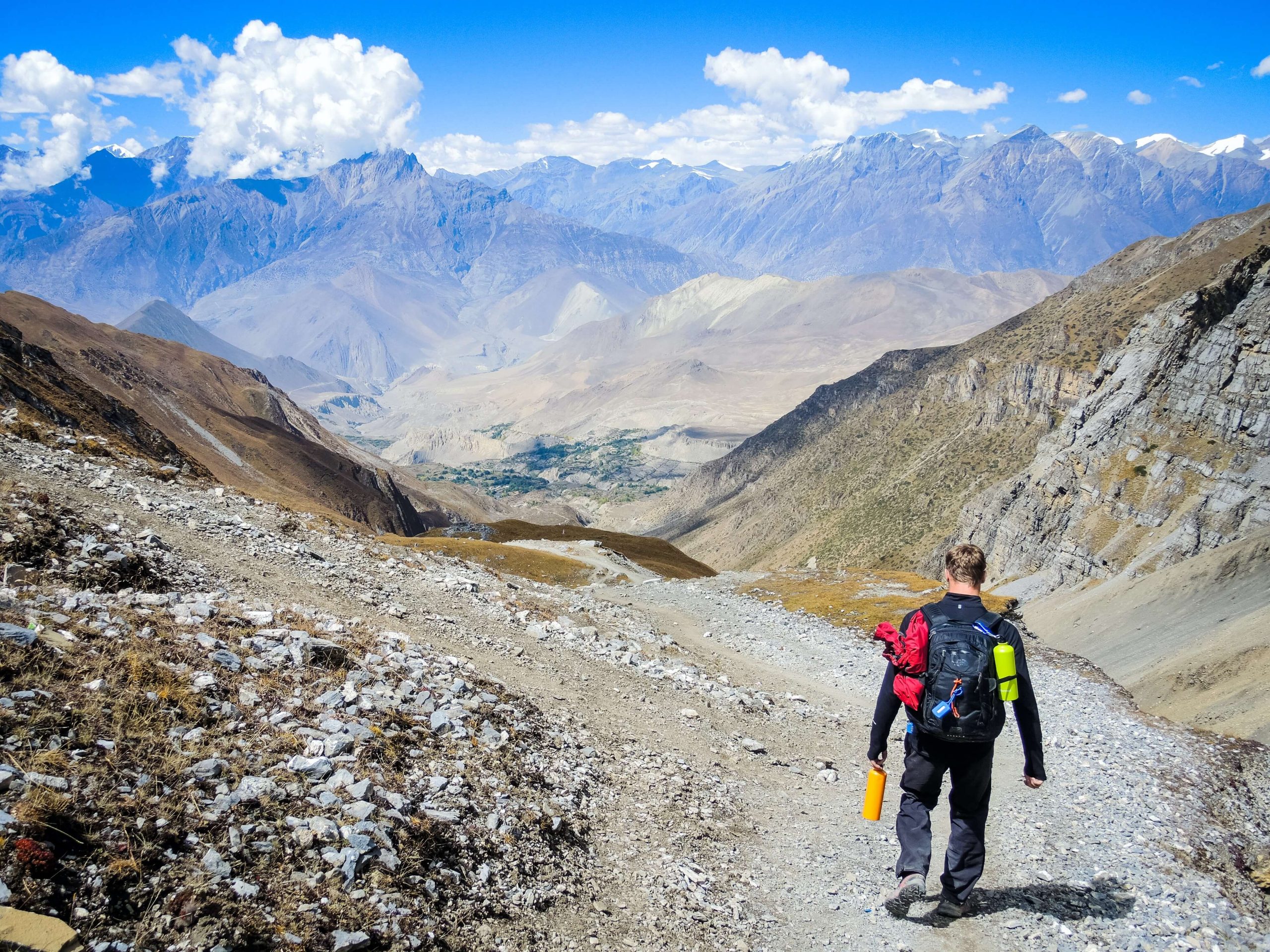 Less Crowd 
Uncrowded destinations are the main advantage of off-season travel. Nepal is no exception. On some days you can have a whole place to yourself. Let us take an example of the Annapurna Base Camp trek here. During the season you can have quite a crowd trekking through the whole region. Even with the managed trail and widely spread facilities, you can hardly find a peaceful day here. Now, be here in the early off-season. The trail is almost similar. However, you can create your own itinerary and even slip a day or two in between. Similar is the case with almost all the trekking regions of the Himalayas.
Apart from trekking too, other travel activities are easier during the off-season. As we mentioned before, you will have a different perspective of any place during the off-season. One main focus must be to avoid the extreme. If there are fewer visitors due to some complications, try postponing or changing your plans. With that out of the way, you can now enjoy the less-crowded destinations of Nepal to the full extent.
 An Opportunity To Visit Less Popular Sites
Visiting the most popular sites might still be tricky during the off-season. You might have some issues due to slow business and schedules. An alternative here might be selecting the less popular sites. Nepal has a whole bunch of them which is open throughout the year. Nepal is so much more than the Himalayas. And you can explore the best of these fantastic countries during the off-season. Even the less frequently traveled sites come alive all year long. You might just get your ideal vacation visiting the less popular destinations of Nepal. 
An example of this will be traveling to Pach Pokhari during the Janai Purnima festival. It is a fantastic destination that is not as popular as others in the lower Himalayas. During the Janai Purnima festival in early August, travelers can get a completely natural and cultural experience here. Some other beautiful places here also treat you better when not in the main season. With a proper Nepal tour operator, you can also discover some less touristy gems here. Off-season travel also helps you to plan your travel better in some ways. By focusing on a point in time, your journey will be more fruitful. 
 Easy Availability Of Accommodation And Transport
With some exceptions of the high Himalayas, most travel regions are open throughout the year. While locals are focused more on their daily activities, you are always welcomed in the teahouses and homestays. Unlike in the season you can actually choose from a wide selection. As you might be one of the few tourists, hospitality is even more special. Booking, particularly in the mountains might be tricky. Well, there is no reason for that hassle as you can get accommodation easily now. In the rural areas of Nepal, you will frequently find communal or shared bathrooms and dining halls. These places are also commodious during the off-season. 
Transportation is not the main issue for traveling in Nepal. However, you can reach anywhere in Time due to the sparse travelers. The rates are lower than usual too. Renting private vehicles is more affordable. In a reasonable price range, you can get the best transportation facilities during the off-season in Nepal. While traveling by air as well you can easily get a ticket even at the last moments. Keep a thing in mind that flights might be less frequent in fewer tourist periods. Well, that will not be a major concern if you are punctual enough. Hence, if you want to avoid the hassle, off-season travel is perfect in Nepal. 
 Trekking In Summer (Monsoon)
Trekking in summer or to be exact during the heavy monsoon is a unique experience. However, for the best of it choosing the right trail is important. With the spring just gone you can still have some amazing scenery. In clear weather, the views are clear and beautiful as well. Summer trekking is more popular in the lower belts of the mountains. Here, the trail is hardly affected and you can enjoy the mostly vacant trail. A proper trekking experience awaits you. You also can witness the natural diversity of Nepal through the off-season trekking. 
The whole region of Mustang is better during the off-season period precisely during heavy monsoon. It is because of the location being in the rain shadow area. Few more sites are similar to Mustang and Tsum Valley of Manaslu is another popular one. One can be here during the summer for a delightful experience. This is possible because of the few trekkers doing the Annapurna or Manaslu circuit. Similarly, winter trekking in some of the lower elevation destinations is suggested for trekkers. Trekking is one of the most popular activities and to do it off-season will be an experience of a lifetime. 
Lower Price Best For Budget Travelers
Lower price is another major advantage for travelers in this period. Nepal is not too expensive for travelers to start with. However, after the peak tourist season, you can get well over the value you have spent here. From transportation fares to accommodation discount, you will save a lot. Even the permits have lowered prices in some regions of Nepal. If you compare the package prices, it is lower at the end of the season. One other advantage is that you can easily get the best guides for your tour at cheaper prices. You can easily save some fortune here. Some travelers even like to extend their stay due to the budget-friendly environment. 
If you are a backpacker or solo traveler, you can get a lot more during the off-season. The lodges and hotels open for visitors have more to offer in quality as the volume of travelers' decreases. You can tip generously if you want now. Travelers also save some more for souvenir shopping. It is not necessary but you will definitely get a bang for your buck in your off-season vacation to Nepal.
 Adventure Activities
Adventure activities in Nepal are yearlong with a small window of breaks in between. From rafting in the raging mountain rivers to soaring over the mountains, you have options of every kind. Adventure activities decorate your vacation in Nepal. Even during the off-season, you can choose alternatives here. For example, you can spend your summer canoeing and rafting. Similarly, you can enjoy winters with a Terai tour of multiple safaris in the National parks here. 
You don't have to go far for adventure in Nepal. From the capital Kathmandu, you can take a mountain flight to Everest itself. Multiple hiking and cycling trails around also gives you different options. However, the adventure capital of Nepal is Pokhara. You can very much make a week or long itinerary revolving around different activities in Pokhara. Similarly, the Elephant safari of Chitwan is one of the best Jungle Safari in Asia. These are only a few examples among many in Nepal. During the off-season, you can have a great time here with adventure every day. 
A Better Local Experience 
One of the main reasons that we'll suggest you visit Nepal during the off-season is this. For a better local experience. Different parts of Nepal are still rural and distant from the modernized lifestyle. Separated from the western trends, the locals have their own art of living in their villages. From the Terai plains to the hills and mountains, you will be amazed by the culture and traditions here. Without the hassle and crowd, you can spend much more time talking with the locals and sharing stories. In short, you can be a part of the family with your visit here. 
As a land of diverse culture and tradition, you can experience so much in a single tour. During the off-season, the owners of lodges and community homestays have more time for you. You can help them with their work. We also suggest you take side tours in your journey. As the days are flexible you can even live the local life for a day or two. Taking part in the plantation in terraced farms or fishing in the rivers, a different adventure is here for your grab. You can also take part in community activities. The visit is simple but fulfilling. Off-season in Nepal is the best way to experience local art, culture, and lifestyle. 
Travelling Off-season Travel Drawbacks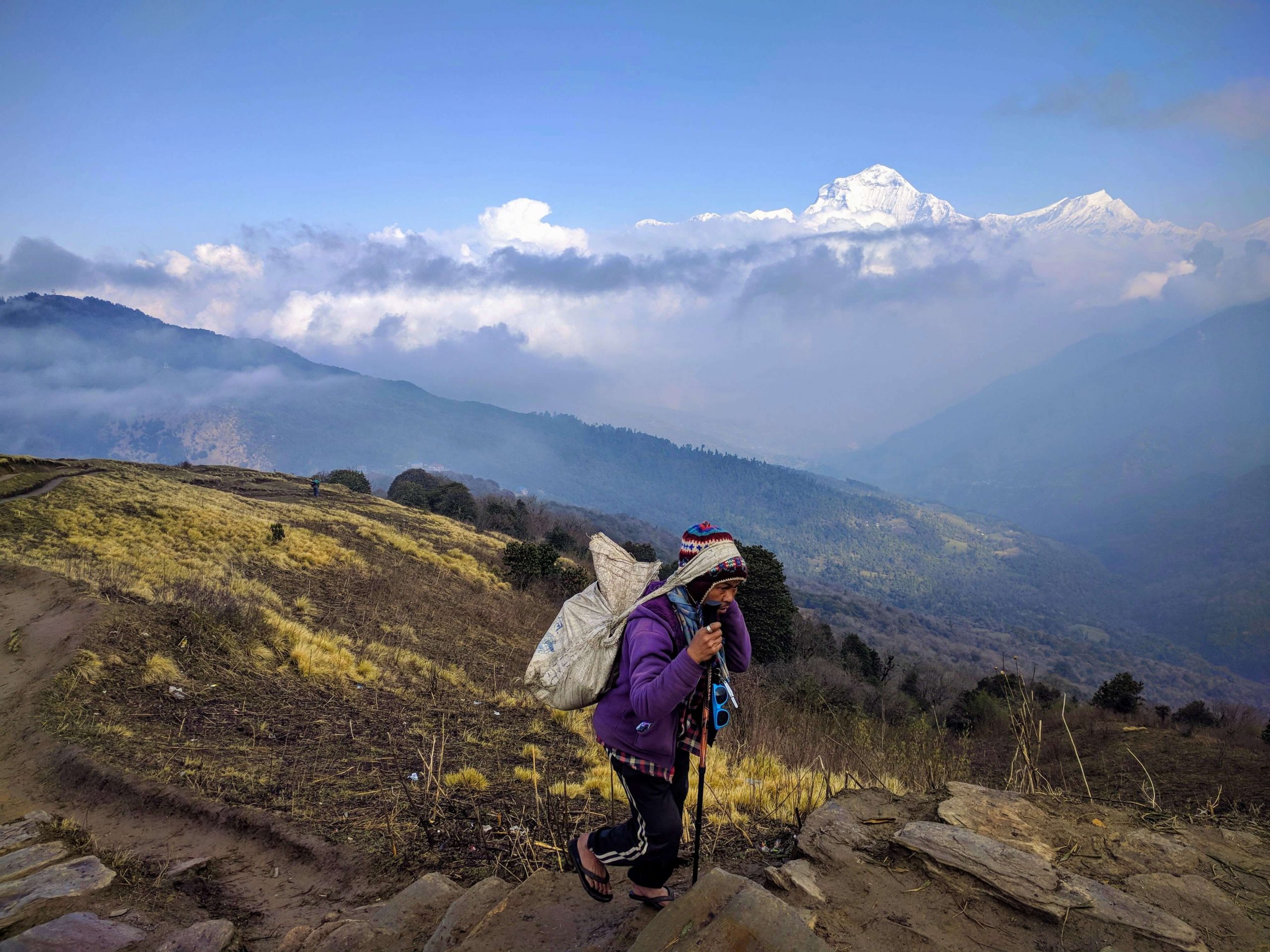 Some trails might be closed due to harsh conditions (especially in the Himalayas).

Fixed departures are not available in any case. Hence, you might also have to travel solo or in a small group. 

Sometimes you might miss the magic of a place by not being there at the best time. 

You might miss some additional perks that the locals might offer. For example, cultural programs and such are common for visitors during the season. 

Domestic flights, in general, are less frequent during the off-season. You might have to wait for a few days if missed. 

The food menu might not be comprehensive in comparison to seasonal ones. While in the major cities/settlements it is not the problem, you will face these snags in rural areas.

You will miss some major festivals while traveling in the off-season. We do suggest festivals for visitors in Nepal for getting a full vacation experience in Nepal.
Suggestion For Tourist In Nepal: Travelling Off-season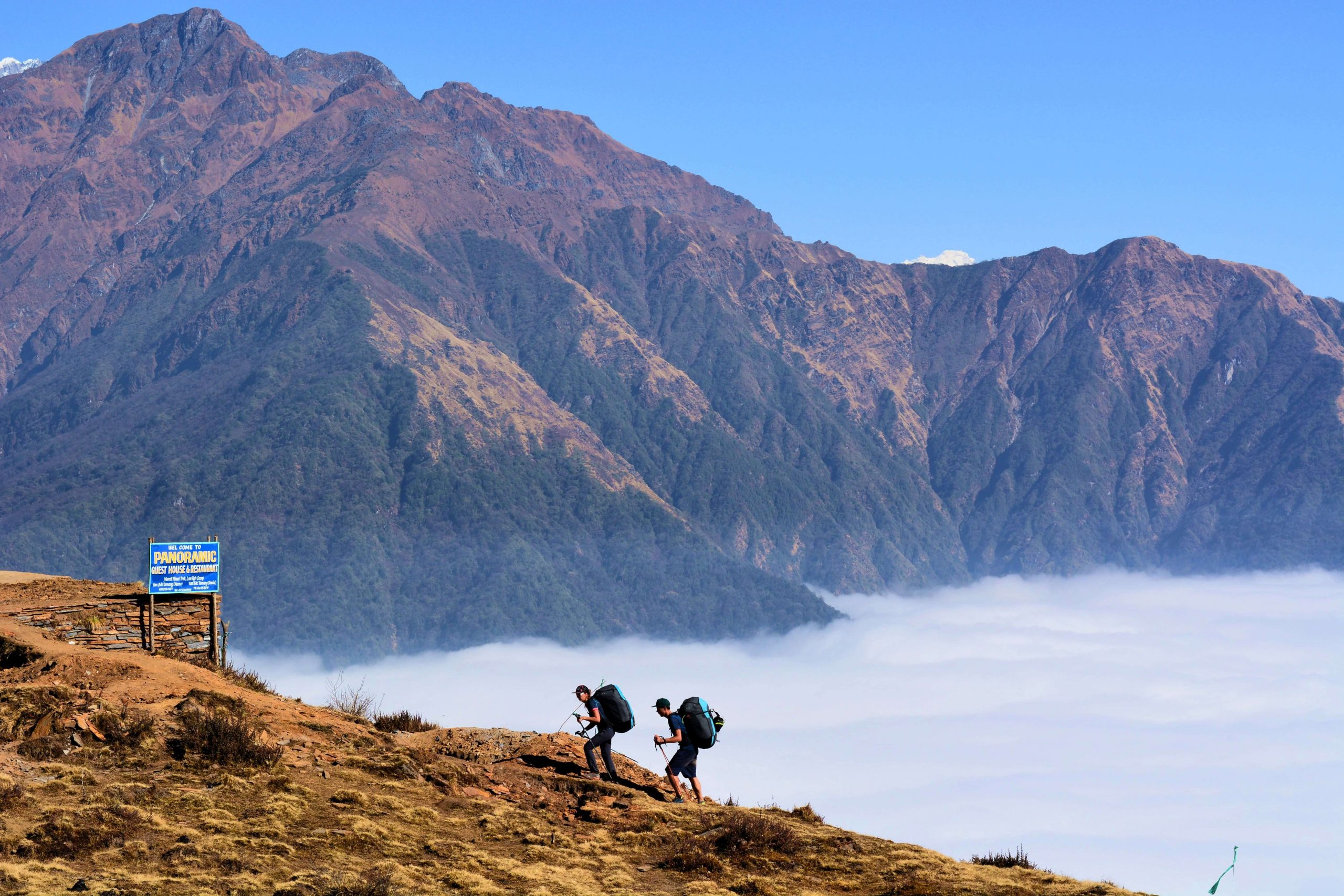 1. Explore More Than The Himalayas
Nepal is not just mountains. The geographical diversity here is unreal. The Himalayas highlights this nation. However, this nation has so much more to offer. Try mixing things and make a complete travel plan here. You won't regret being anywhere here. 
2. Pack According To The Season 
Off-season means rainy summer and cold winter. Know your destination well. After that, begin packing. Don't hesitate to take help from your guide. Also, keep necessary and personal items separately. Make a checklist and don't overpack. 
3. As Booking Is Flexible, Do It In Your Ideal Time 
Traveling in the off-season is easy. Don't hurry stuff and prepare well. When you are ready, book the trip and get going. You can also join fellow travelers after arriving in Nepal. Do the trip at your best time. It's possible only because of the off-season. 
4. Balance The Adventure With Safety Factors 
It is an important tip for any traveler. You have to be extra careful while traveling in the off-season. Always safety first. In case of any problem don't panic. Ask the locals for help. They are mostly glad to aid you. 
5. Avoid The Dangerous Road Segments 
If you are trekking or traveling by bus, try avoiding dangerous routes. If it is difficult, try waiting for a local traveler. Be alert. Also, plan ahead for any unforeseen complications. 
Traveling Nepal in the off-season is a bundle of adventure and many fantastic stories. Just go with the flow and you'll have a great time here. Try it for yourself and make the most of it during your visit.