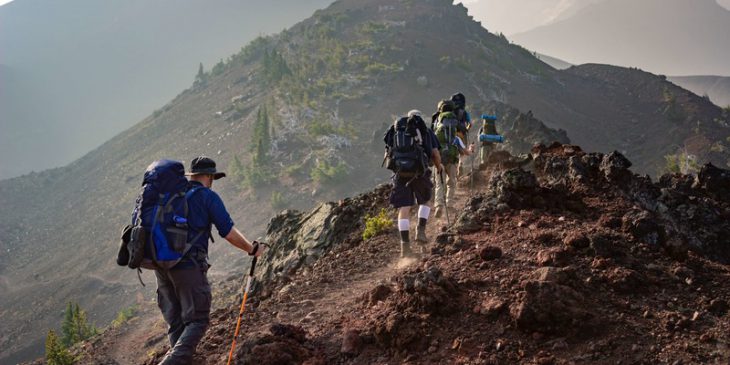 One of the main reasons we love trekking is the abundance of benefits that comes with it. As a treat to your mind, body and soul, there are few who don't enjoy this rush of excitement that a trek withholds. Trekking is holistically therapeutic. Once you have started enjoying trekking, your definition of adventure changes.  A quality break from your everyday life is what you need and trekking is the best choice for you. At the end of your walk satisfaction and rewards are plenty to motivate you for a new trek. 
There are many benefits to trekking than the obvious health and adventure factors. Some of these might even surprise you. Like a journey with several stages, you have to trek to experience them first hand. It doesn't have to be a long trek. Sometimes a short one or even hiking might be enough to push you towards more. Ditch the gym for a while and hit the trails in nature to exercise better. Treating your all five senses to the hills and mountains with many moments of self-reflection, trekking is delightful for all. 
Still need convincing to pack your bags and head to the mountains? Here are 12 Advantages Of Trekking Nobody Tells You About
12 Advantages Of Trekking Nobody Tells You About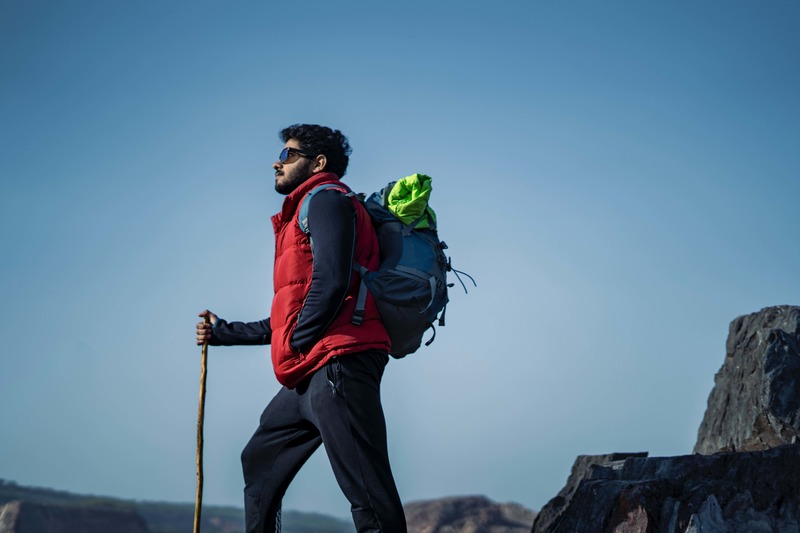 1. The Peace Of Mind, Body, And Soul  
One of the best things about trekking is leaving the hassle of your everyday life towards peace. Even in the most frequently traveled trails around the world, you can enjoy some serene sections for yourself. The feeling of walking to go up to reach a destination incorporates mind, body, and soul beautifully. Releasing everything, else throughout the trek, you attain peace.  
Peace is an important break from everything that might cause harm to your mind. People spend a lot of time and money to achieve it but sometimes the less you do the more you receive. Your answers are there for you to perceive. Trekking is a lovely pack of positivity that will guide you through the hardships in your life. Hence, for an attempt of attaining the proper peace of mind, body, and soul give trekking a go. 
2. Experiencing Nature In Its Purest Form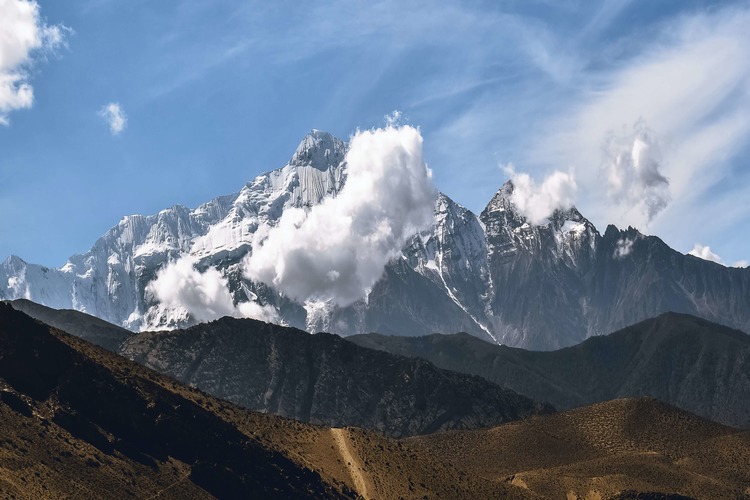 Nature is beautiful. There are parts of it that only a few have witnessed from close. Even though you might have seen the pictures of your trekking trail and destinations on the internet before getting to be there in person is always special. With a nature trail, you are likely to experience the different components of nature closely. The vibrant flowers, whistling birds, swift streams, and wonderful sceneries all around are amazing for anyone. Apart from that being one to nature and trial is a feeling of awakening only possible through treks. 
Trekking can even help in the conservation of nature. Nature-based tourism has long been helping in reinvesting the funds in the conservation, protection, and preservation of a destination. As a trekker, you can contribute here involuntarily too.  
3. Build-up In Perseverance And Discipline 
Trekking is not your regular everyday activity. Some might even consider it to be a sport for endurance. While every trail out there is different, trekking has similar principles for you to follow. These are sometimes stated as "Leave no Trace' and apply closely to trekking-related activities (camping, exploring, climbing, mountaineering, etc.) as well. These are:-
Plan ahead and Prepare

Dispose of waste properly 

Leave what you find 

Minimize your negative impacts 

Travel and camp on a durable surface 

Be considerate of fellow trekkers, and

Respect nature and wildlife.  
With all these principles and the physical demands of a trail, trekking is a great way to build up perseverance, confidence, and discipline. 
4. Invigorated Heart And Lungs 
Trekking, usually nature-based, means the introduction to some of the healthiest environments out there. Far from the polluted air and disturbance, you can experience the first stretch of truly fresh air trekking. As a direct cardiovascular workout, trekking in a fresh environment is perfect. Walking for a few hours leads to a healthier circulatory and respiratory system. Thus enhancing your lungs and invigorating your heart, trekking helps in an improved and fine body full of life. 
5. Feeding The Adventure-bug Inside A Traveler 
An adventure leads to some extreme thrilling activities and you can choose your trails to the extreme. From the high Himalayas to the eye of the jungles and everything in between, spectacular adventure and treks go side by side. Once the exhaustion kicks in the level rise during the trek, you will then get the joy of trekking. Adventure junkies around the world need no further explanation but if you are seeking that activity to make you feel alive and happy, trekking might be ideal for you.  
Disconnection from your everyday life to try new things is always the source of an adrenaline boost for trekkers. It is one of the main reasons that someone new to trekking just wants to get on the next trail. As the definition of Adventure might be different for travelers of different preferences, trekking always finds its way to their list.   
6. Boost The Immune Function 
Wilderness boosts the immune system. It is not just a saying but a well-known fact after a number of studies conducted on hikers. Even with a few days of hiking the cells fighting diseases and bacteria increases by 40% according to Nippon Medical School experiments. The best part of this is that the immune system boost lasts longer than a month later helping you to stay healthy. Now imagine being a regular trekker with even average fitness. You are less likely to get disease and infections and even when you do you will recover faster. These changes are the combination of exercise and change in environment from urban to nature-concentrated. 
7. Improved Fitness And Extremely Helpful In Weight Loss 
Trekking helps you to gain extra strength and lose extra weight in a single go. Musculoskeletal health improves drastically after a few treks and it gets better with every additional trek. By improving the balance of diet and exercise you can bring your BMI back to a level. Burn the extra calories and build muscles where it is required. 
You can easily burn 300-400 calories while trekking for an hour. These can be more with terrain, altitude, and incline factors. This calculated motivation will help you complete any trek and get back into shape. 
8. A Fantastic Way To Be At New Places And Know New People 
Trekking is considered by most to be a solitary activity. While it might look like one in most scenarios but sometimes trekking can be different. Take the Himalayas as an example. The snow-covered mountains here are the primary focus as a trekker. However, small villages and settlements on the way to the top are equally special. Trekking leads you to new places. It helps travelers to meet new and different people. As you have spent hours on the trail to these places you are humble and happy to stop at the small villages and make new friends. 
9. Helps Creativity Growth By Improving Your Mood
Being close to nature helps in getting that creative spark that you might want to do your job. It is no surprise that many great people in history have been inspired by nature and sometimes from small segments of it. Trekking helps you to clear your mind. It lets you start everything from scratch. With your more focused self, you can spend extra time solving the problems or generating ideas. Creative growth is one of the most understated benefits of trekking. 
10. Great Way Of Bonding With Your Friend, Family, Colleagues, And Loved Ones
Trekking brings you close to whomever you share the trail with. That is why several family counselors suggest the couples or families go on a trek for a better bonding experience. It is an impeccable method to know someone one step ahead. Trekking will help you all in the long run by valuing everyone and staying together. 
Trekking and management are two terms we have hardly seen used together. However, long treks are known to help in growing your softer skills. Target setting, proper planning, goal orientation, organizing, and most importantly mental strength all are enhanced during group trekking expeditions.  
11. Trekking Is Educational And It Lets You Learn From The Environment
One can learn a lot consciously from the communities and environment itself during and after a trek. From Survival to social skills you can extend your knowledge with every journey. Sometimes disconnecting from technology awakens the learning phase completely different than usual. Trekking by letting you focus more helps in increasing productivity. The serenity thus achieved is what you can expect and treasure in each trek ahead. 
12. Several Other Health Benefits 
With the increasingly busy life of people sometimes achieving an active lifestyle can be difficult. Mixing up treks with your everyday activities might help you to balance your work life with fitness. 
Trekking has many more health benefits that we want to state in this list. Doctors often suggest hiking and trekking regularly for the complete physical and mental wellbeing of a person. Here are some other benefits of trekking: 
Helps in Lowering your Blood Sugar   

Eases Joint and Back Pain 

It helps in reducing the Type 2 diabetes

Tone your Legs 

Increases your Metabolism 

Reduces the risk of big diseases with an active lifestyle
Tips for Trekkers in Nepal
Choose your trail wisely. Keep your fitness, experience, and other factors involved on track for that. 

 Prepare well before jumping on a trail. Pack, plan, and keep your cool throughout the trek.  

Comfort is the key in long treks. However, gears should be of good quality for assurance too. 

Always try to communicate with friends or someone close. It is better to provide your location (tentative) in case of unforeseen complications. 

Warm-ups and stretching are important to be Physically Fit. 

Don't get cocky or overconfident. Being polite is also important for a better experience. 

If you are out to a less-traveled trail bring a map with you. Also, improve your navigational skills. 

 You are more likely to over pack as a beginner. Slim out your rucksack contents and pick those necessary for you. 

Build up to a long trek. It is best to do some short ones before jumping to the main trail. 

While trekking in a group, maintain your distance. It is in the best interest of every member to complete a trek as a unit.

Resting is not a sign of weakness. Give your body a break and avoid pushing too hard. 

Always do some research on weather conditions, Good weather is necessary for the best trekking experience and trail conditions. 

More often than not taking a guide will make your trek easier and comfortable. If given the choice, take a guide especially for trekking in a new place. 

If you are heading for a long trek, take travel insurance just in case. 

Be a respectful and responsible trekker. Care for the environment and the locals. 
Trekkers need no reason to explore the best trails available in the world. If you are new to trekking these benefits will help you to complete your first trek. After that, you can yourself witness the beauty of trekking and why most people travel wide and far to trek.