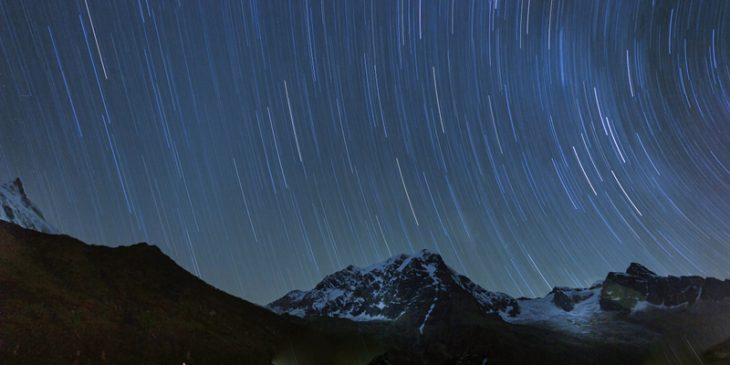 Trekking in Nepal takes a lot of planning and preparation. Even if you give the responsibilities to a travel agency there are a few necessary things you must know here. As the adventure awaits for you here you can take this brief guide to know about Nepal and trekking in the Himalayas in this article. 
Nepal is a diverse nation in terms of so many things. So, trekking here especially is not to be taken lightly. Only a few companies are providing complete travel services throughout the year. If you are not booked in one of those, well better do enough homework before your trek. As a tourist-friendly nation, you can get help when needed. But, a good through information beforehand never does any harm. So, If you are ready for an adventure of a lifetime in Nepal, our experts have put together a few things you will find helpful. 
Trekking in Nepal is always a wonderful experience. It doesn't matter it's your first time here or you've been here before. Different treks always have something that will always amaze you. From the culture and ethics to some technical advice on trekking here is our comprehensive guide on trekking in Nepal. 
Choosing the Best trails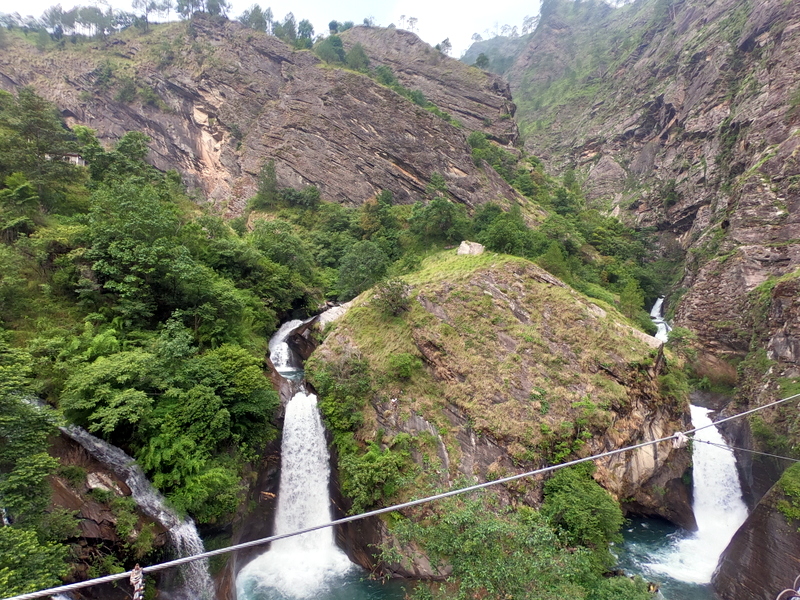 The most challenging thing might be how to choose your ideal trek in Nepal. Nepal is a heaven for trekking-lovers with so many options in the Himalayas. The best way to choose your trail is to know everything about it and its alternatives. Look for the categories in which you can classify trekking in Nepal. Here we will showcase our top picks for that matter along with general classification. 
 According to the Trek Difficulty 
We classify different treks in Nepal into three groups taking the difficulty factors. These are easy, normal, and hard. Keep one thing in mind that the treks can leap from a group to another depending on the weather and trail chosen. 
 Easy Treks 
These treks are normally around an elevation of 3000 meters. Altitude sickness is extremely rare in these treks. Easy treks mostly complete in a short period. It's great for family trekking in Nepal. For a quick getaway in the lower Himalayas select Easy treks in Nepal. 
Our top picks for Easy treks 
Pikey Peak Trek 

Nagarkot Chisapani Trek  

Lower Mustang Trek 
Moderate Treks 
Moderate treks are any treks that can be completed by amateurs provided an experienced guide. These are not usually long. However, some treks might combine multiple trails for a complete moderate trek. Moderate treks are more popular in Nepal. Moderate treks are best for getting used to in the Himalayas. You can experience few complications but with proper guidance easily do these moderate difficulty treks in Nepal.
 Our Top picks for moderate treks 
Difficult Treks 
Difficult treks include trekking in higher elevations. Some days might be well over 5000 meters of elevation here. These treks might also be lengthy. Good preparation and experienced guides are well required for difficult treks in Nepal. The trails are mostly challenging here. You might also have to trek in the rural and restricted parts of the Himalayas. Difficult treks are best for adventure lovers. The high Himalayan Passes are another major attraction of difficult treks in Nepal. 
Our top picks for difficult treks 
Everest Base Camp Trek 

Annapurna Circuit with Thorung La Pass

Kanchenjunga Circuit 

Manaslu Circuit 

Dhaulagiri Base Camp Trek 
According to Trek Length 
Trek Length mostly denotes the duration of trekking from start till the completion of a trek. We can generalize this into three major groups. Choosing the length is important to get the most of your vacation. Always separate a few days in your itinerary while trekking in Nepal. It can be helpful during complications. In case everything is smooth you can utilize them doing other popular short tours in Nepal. Here are the classifications and top picks by our experts involving your length of the trek. 
Short Treks 
Short treks are popular for family vacations in Nepal. These can be easy to fairly difficult depending on the trail condition. Short treks might last around a week. These treks mostly start near a major city where you can rest and relax after completion. Beginners can do short treks before long ones to develop different trekking habits. 
 Our top Picks for short Treks 
Poon Hill Trek 

Rara Lake Trek 

Dhampus Village Trek 
 Medium Treks 
Medium Treks can last up to two weeks. These include some popular treks in the Himalayas. Hence, you can select from a few amazing ones here. We do suggest you at least do medium length treks for a proper Himalayan experience. Medium treks are best for guided as well as a solo venture if you are up for it. Some of the complete trekking packages finish within a couple of weeks in Nepal.
Our Top picks for medium Treks 
Langtang Gosainkunda Helambu trek 

Lower Dolpo trek with Phoksundo Lake 

Nar Phu Valley trek 

Upper Mustang trek 
 Long Treks 
Long treks include some difficult trails in the rural Himalayas. It is one for experienced trekkers. There are some easier long trekking options. These treks usually have more than one primary destination. Long treks also include multiple acclimatization days. Some of the medium treks might add few side trips to formulate a long trek in the Himalayas. You can know more about the Himalayas upon completion of a long trek in Nepal. 
Our Top Picks For Long Treks 
Kanchenjunga Circuit Trek (Both Base Camps)

Manaslu circuit with sum Valley Trek 

Everest Three Pass trek (Including base camp and Gokyo Lakes)

Upper Dolpo Trek 

Annapurna Circuit with Thorung La Pass 
Other different types of treks 
Except for the trekking length and difficulty too one can choose different treks according to its characteristics. Few popular categories are here with our expert picks for you. 
 Teahouse treks 
Teahouse trek as the name suggests is a way of trekking in the Himalayas. Teahouses are small family lodges providing rooms and food. You will follow different trails but select a teahouse to stay for the day. This type of trek gives the best cultural experience for visitors. Different teahouse treks are also included as ecotourism trails in Nepal. You will be directly helping the local economy with teahouse trekking. It is a balance between luxury and getting to know the local art of living in the Himalayas.
Our Top Picks For Teahouse Treks 
Annapurna Sanctuary Trek 

Langtang Valley Trek

Upper Dolpo trek 

Everest three Pass trek 
 Camping/Tented Treks 
Camping treks are raw trekking experience in Nepal. You will have a team of porters, a cook, and a trekking guide to complete the trek. Camping treks are ideal for a long excursion to the lesser-traveled regions of the Himalayas. It is a bit costly but worth every bit. We suggest a camping trek for photography lovers all around the world. With no pressure to reach the next settlement/village, you can loosen your itinerary and enjoy it to the fullest. 
Our Top Picks For Camping Trek 
Upper Dolpo Trek 

Dhaulagiri Circuit Trek 

Dudh Kunda Trek 

Makalu base camp trek 

Api Base Camp Trek 
 Off-the-beaten-track treks 
Off-the-beaten-track treks have the beauty of their own. The experience of enjoying a trail to yourself is delightful. Giving up some of the luxuries you can enjoy the unseen beauty of Nature. Entering the wilderness and pure scenery gives you to better witness the natural and cultural components of a destination. This type of trek is not ideal for beginners. However, with a proper guide, you can do it as well. If you incline towards off-the-beaten-track trekking, Nepal is the place to be. 
Our top picks for off-the-beaten-track Trek 
Kanchenjunga Circuit Trek 

Simikot Limi Valley Trek 

Upper Dolpo Trek 

Khopra Danda Trek 

Ruby Valley Trek
 Spiritual Cultural and Religious treks 
Apart from all the above categories, many people love to trek for other goals. Spiritual, Cultural, and Religious treks are the three main reasons for trekking. Although these are all year long, most trekkers plan for special occasions and festivals. For example, people travel to the Mustang region all year long. However, focusing on the Tiji festival has been trending in recent years. Another benefit here is that most of the trails are locally used and are relaxed as well. Nepal has a lot of trails for all spiritual, cultural, and religious treks for you.  
Our Top picks 
Helambu Trek 

Panch Pokhari trek 

Pathibhara Temple Trek 

Nar Phu Valley Trek 

Gosainkunda Lake Trek 
Kanchenjunga Base Camp Trek: – The Underrated gem of the Himalayas
Trekking Seasons in Nepal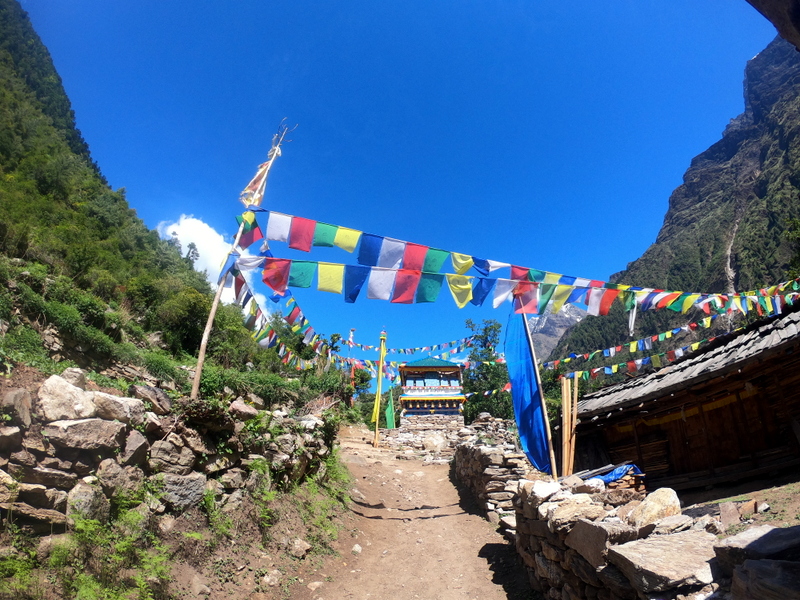 There are many benefits of trekking during the season in Nepal. You are more likely to find a fixed departure in this period. Many trails have different facilities open just for the trekking season. You can also find the best guides and packages for trekking in Nepal. Nepal has two major trekking season for travelers. 
Spring (March-May) 
Spring is the ideal time to trek in Nepal. During spring even the higher places in the Himalayas have an average temperature. Also, the trail is perfect in comparison to other times. With blossoming flowers, the whole trekking becomes beautiful during spring in Nepal.  
Autumn (September-November)
Autumn is equally ideal for trekkers in Nepal. Due to the completion of the summer monsoon, the views are clearer now. Similarly, few major festivals of Nepal fall in autumn acting as a bonus. However, late autumn starts to get chilly in higher elevation places. 
 Off-season trekking 
Off-season trekking in Nepal has its own benefits. As monsoon and winter are both considered off-season you can easily pick a trail doable in these times. 
Monsoon Trekking 
Trekking during monsoon is challenging. You are never sure to get clear weather. The key is to travel in the regions of rain shadow in the Himalayas. These hidden places provide fantastic views and trekking experiences even during the monsoon. Tsum Valley and Mustang are the prime examples of rain shadow places. 
Winter trekking 
Trekking in winter might be anywhere from very-difficult to even impossible in the Himalayas. Especially, the high passes consist of tons of snow, making treks dangerous. However, the lower Himalayas is safe to trek. You might even get a look at a different side of the magical Himalayas during winter. 
Our top picks for off-season treks 
Mustang Trek 

Tsum Valley trek 

Kathmandu Valley trek 

Annapurna Panorama Trek 

Rara Lake Trek 
Stepwise module for a great trekking preparation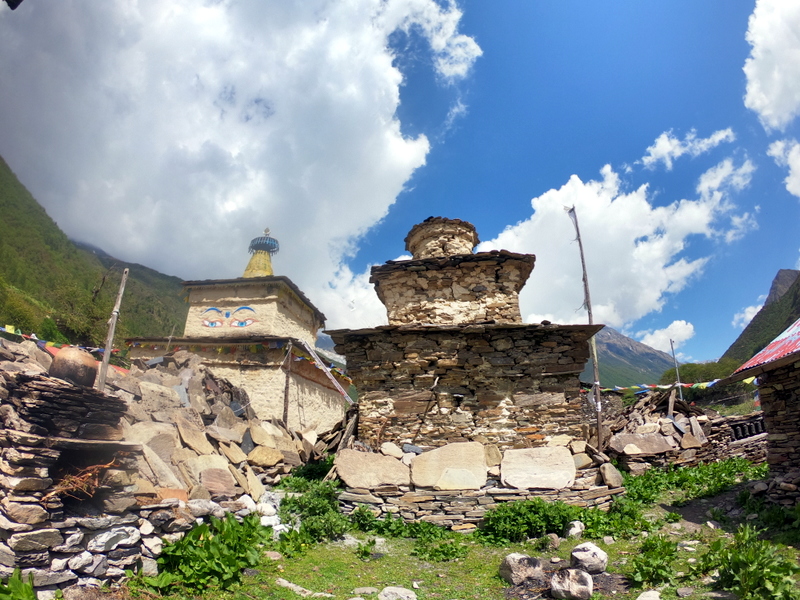 As proper preparation is the top importance before any trek, here are basic steps to remember. 
Gears for different types of trekking 
Gears and equipment for your trek is the first thing to do. First, pack the important stuff. Always take help from your trekking planner or guide. You can rent or buy different gears for the trek in Nepal too. Similarly, avoid overpacking. Also, your gear list might change depending on the time of the year. Also, carry enough batteries and memory-cards as you'll need them in the Himalayas. 
Visa for travelers 
Trekkers can get a visa on arrival (VOA) after landing at the Tribhuwan International Airport. You can also get a Visa at the Nepalese Embassy in your country. Similarly, if you are entering by land you can have your visa made at the entry points. The process is easy and quick. You must have these things for the Visa after filling the form. 
– Passport with six-plus months of validity 
– One blank visa page (not endorsement page), available in your passport for visa 
– Two pp. sized photo 
You can proceed to pay for the period of time that you will be staying in Nepal. Always keep a few days extra for unforeseen circumstances. 
Permits for trekking 
You can get most of your permits from the Nepal Tourism Board office in Kathmandu. You will have an option to get your permits at some point on your trail. However, it tends to get expensive. It is better to have these permits before your trek. Ask your trekking agency/company to get your permits a day before the trek starts for ease. Also, if you are trekking in the restricted regions you must have a different permit. Most of these areas are highly regulated by the Nepal government so, you must have it with you throughout the trek. 
The necessity of Guides and porters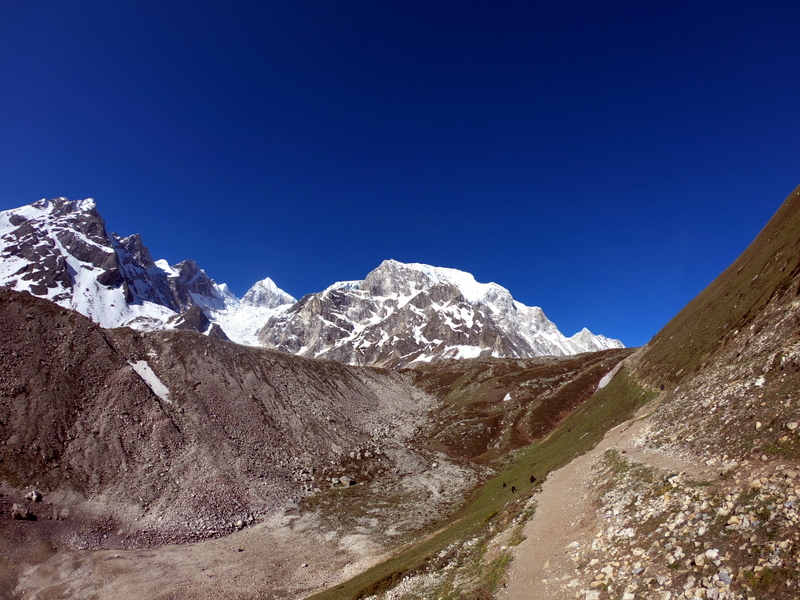 Taking a guide with you is well advised for trekking in Nepal. The Himalayas can be unforgiving sometimes and it is best to have a knowledgeable licensed individual accompanying you. However, it is not mandatory in many places. If you are confident enough, you can complete the trek without a guide. Knowing some Nepali terms certainly helps you in these scenarios. We highly suggest you take an experienced guide if this is your first time trekking in Nepal. In some other regions, it might be mandatory to have a local guide for trekking there. 
In the case of the porters, it is all up to you. Taking a porter with you might make your journey very easy. Similarly, you will also be helping the local economy by doing this. However, if you are comfortable and fit enough with carrying your own goods, you can trek in Nepal without any porters. A thing to keep in mind is that at a higher elevation, trekking with baggage might lead you to some complications. So, we recommend taking a porter for moderate and difficult treks.  
Food and Accommodation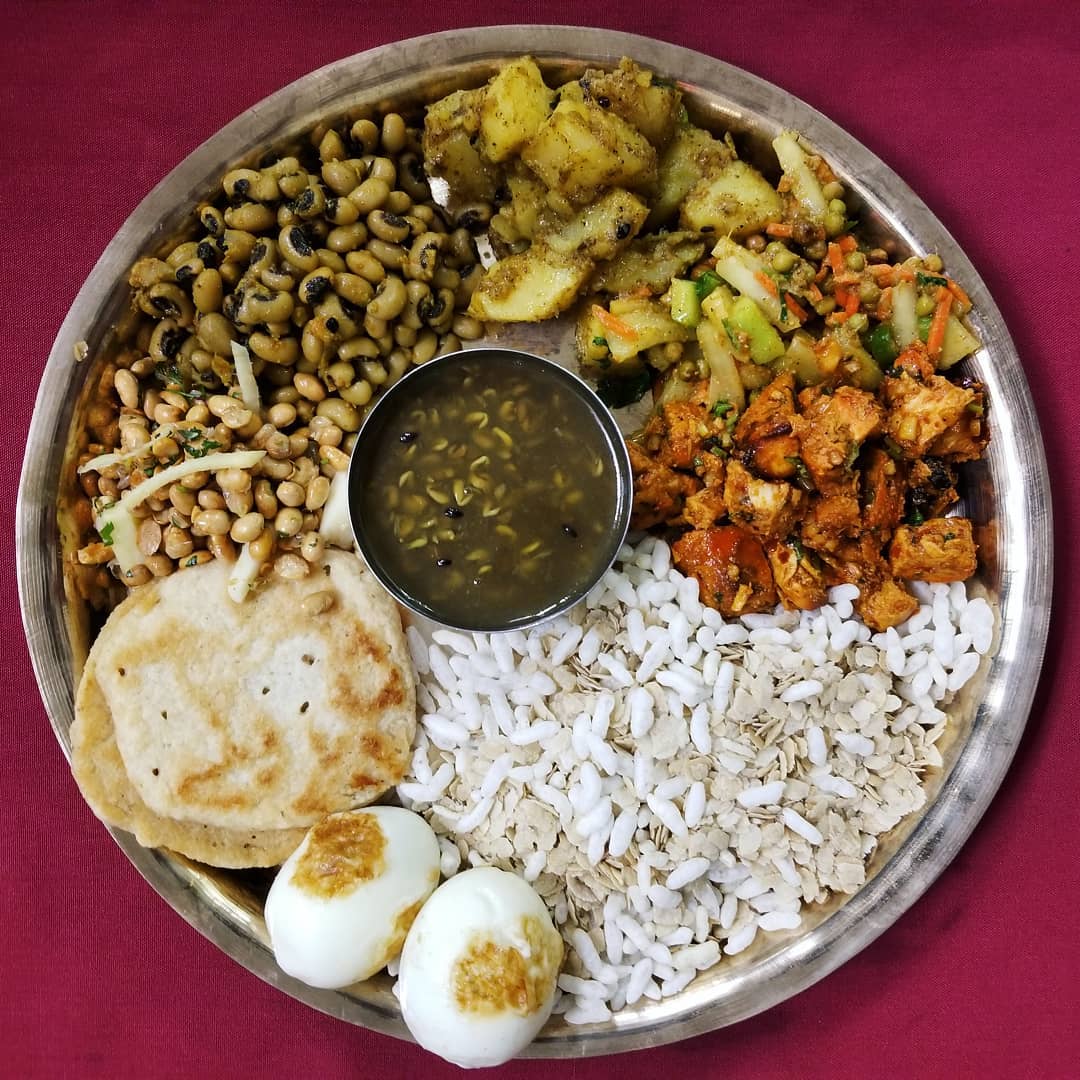 Food during trekking in Nepal is a mixture of local products and popular international cuisine. If you are traveling in popular trekking regions, you will have a big menu to enjoy. Even in the high passes and such, you can have a bakery at your service. However, for the less popular and high-altitude destinations, you have slim options. You can get the Nepali foods and a couple of popular snacks for your meal here. Similarly, traveling in the trekking-season will let you enjoy better foods. 
Accommodation might range from luxury to local depending on the regions you are traveling. Nepal is best for both budget and opulent trekking. In the major settlements, you can have all the facilities and great rooms to stay at. However, as the elevation rises you will only get basic accommodation and services. In some places, you can get extra with added payments. These include wifi, hot water showers, and more. It is better to stay at community lodges and homestays to support the local economy. 
As for the drinking water situation, it is less of a concern than others. There are plenty of water taps established in the major trekking trails around Nepal. You can also request your hotel/lodge to boils some drinking water for you. For extra precaution carry purification tablets with you. A popular method is also purifying the water through solar disinfection (SODIS).
Altitude Sickness in the Himalayas 
Altitude sickness is always a possibility if you are trekking in the high Himalayas. Technically it is seen as trekkers cross the 3000 meters mark. However, for most of them, the symptoms are only mild. In case of extreme altitude sickness, emergency rescue is needed. it will be helpful for you to know more about Altitude Sickness. 
Symptoms 
Headache and dizziness 

Nausea and Vomiting 

Breathlessness and Tiredness 

Loss of appetite 

Loss of consciousness
Preventive measures
Walk gradually and rest from time to time. 

Try getting enough sleep.

Warm-up and exercise also help your body.

Drink plenty of water. Avoid too much salty food. Also, don't consume alcohol throughout the trekking interval.

Separate acclimatization days. Do some more hikes to a slightly higher elevation. It helps the body to acclimatize better. 
Things to add to Trekking in Nepal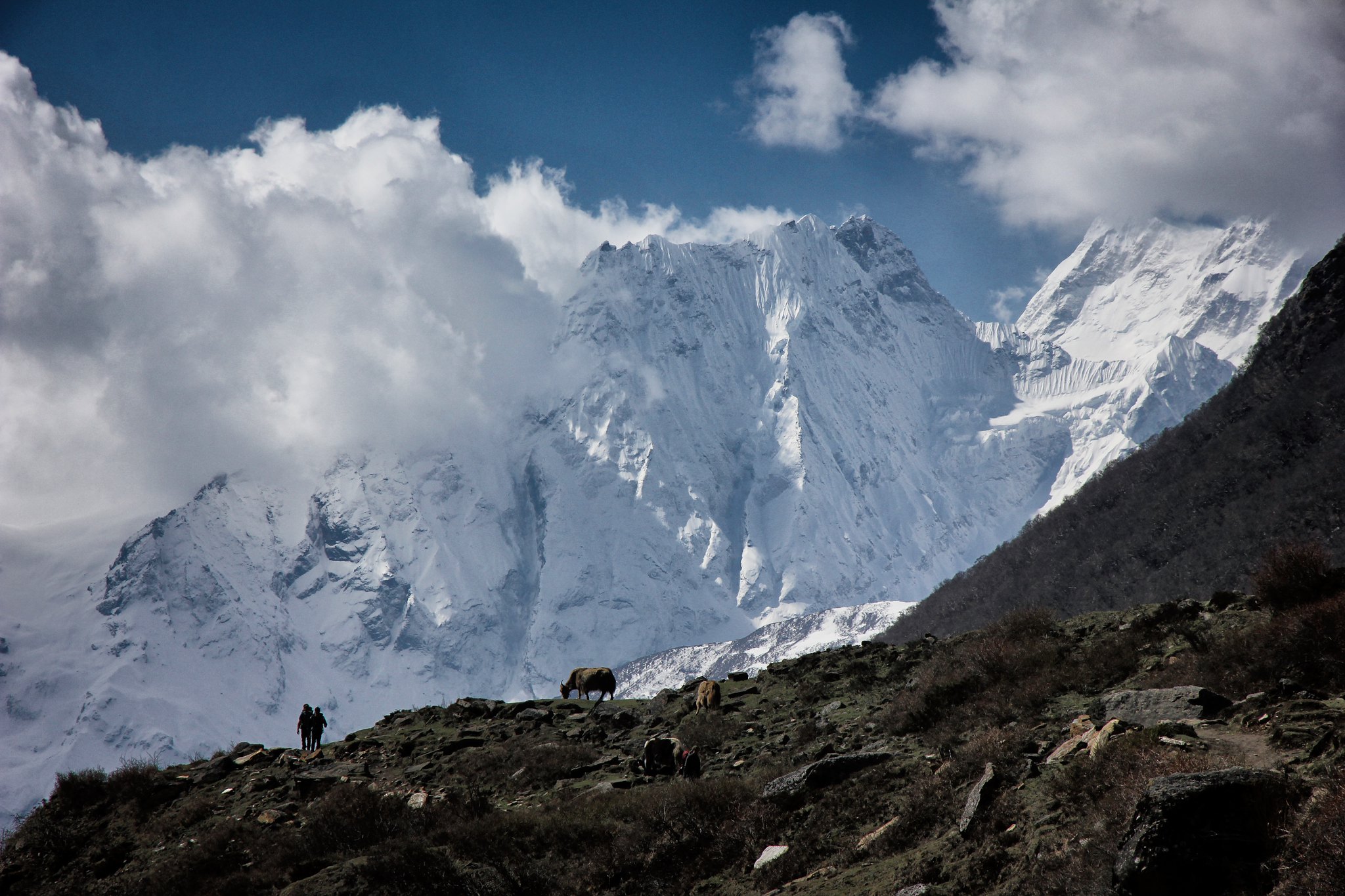 Trekking is popular in Nepal but it is not the only thing travelers have to do. You can add these activities to completing your trek in Nepal.
Sightseeing Tour 
As Nepal is not only the Himalayas you have plenty of options for sightseeing. With beautiful cultural and historic monuments all around this nation, you can spend a week or two easily here. 
Adventure Activities 
For Adventure lovers there are few better places to be than Nepal. Some of the popular activities for you are: –
 Bunjee jump/ swing

 Paragliding 

Zip Flyer 

 Kayaking/Canoeing 

 Ultra Flights

 Whitewater Rafting 

 Jungle Safari 
Mountain flights/Heli tour 
Mountain Flights are great for witnessing the Himalayas from a different perspective. A Heli tour also helps you to be in places that take longer by trekking. If you have trekked to a region and want to see other destinations then you have options here. 
Driving tours 
You can combine different driving tours with trekking in Nepal. You can take long tours to some other fantastic destinations in Nepal. 
Food and cultural tours
You have different options and itineraries solely focused on Food or Culture. One can select a festival to experience both. After completing your trek you can treat yourself to the diverse cuisine and rich culture of Nepal. 
Safety Measures and Additional Tips for visitors 
 Always keep a copy of your documents and the originals with you. 

Nepalese people drive on the left side of the road. 

 Tipping culture is not mandatory in Nepal. You can tip if you are satisfied with the services.

Bargaining is common in Nepal. However, be generous in the local business of rural areas. 

 Always carry some extra memory cards. It's never enough when you are trekking in Nepal.

Try different foods after the trek. Keep a balanced diet throughout your trekking period. 

 Prepare well and try packing lightly. 

 Book early for better deals and longer planning time. 

Follow your guide and ask for advice in different sections of your trek.

 Respect local norms and traditions. Trek responsibly in the Himalayas. 
With this comprehensive guide, you can complete your trek smoothly in Nepal. You will learn more as you trek in different majestic regions of Nepal.