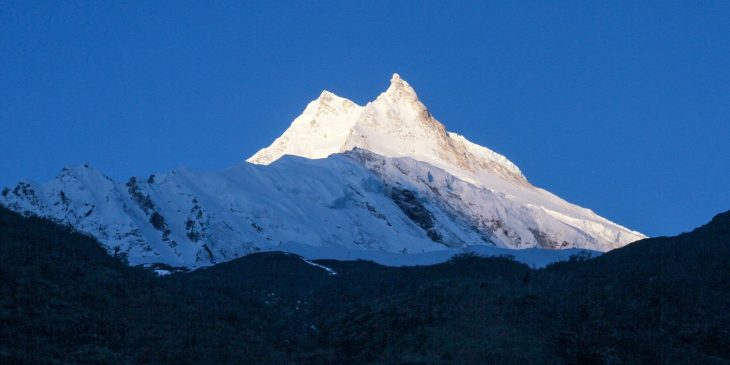 Nepal has plenteous opportunities for trekkers to walk along a mixed choice of paths. These paths comprise of low flatland and moderately rugged trails. Additionally, it also consists of rocky rigid pathways and the secluded off-the-beaten-tracks. However, all trekking areas are not as easily accessible as one may reckon. We will now talk about Manaslu trekking permits and permit fees. For all the trekking routes in Nepal, it is mandatory to acquire identifiable trekking permits. The government of Nepal issues these permits after you decide to enter certain areas. Additionally, some trekking areas will require you to purchase conservation permits.
The government of Nepal has proclaimed Manaslu region as a restricted zone since a long time now. As a matter of fact, this is one such area where trekkers require conservation permits as well as restricted area permits. As a mediocre assumption, the area is a restricted precinct owing to its close proximity to the Tibetan border at a village named Samdo. Manaslu is believed to be declared as a restricted area so that unlawful movements in the border area could be curbed. Also, it is mandatory to purchase restricted area permits to impede any illegal activities.
On a general note, trekking in Manaslu areas connotes two things. First, additional cost, and second, you have to organize your trekking with a registered agency in Nepal. Being a restricted area, the government does not permit trekkers to visit Manaslu on their own. In order to acquire the right to entry for trekking in Manaslu, travelers are imposed with a special entry permit. However, the cost of permits varies depending on the season, usually being higher during the peak seasons. The peak seasons are the months between September to November, and the off-seasons falls between December and August.
Inopportunely, only a minimum of two trekkers in a group are issued with permits for trekking in Manaslu regions. That too, only if they are accompanied by a local trekking guide. Only through a locally registered trekking agency, trekkers can acquire their permits. Thus, freelancing trekking guides cannot get a permit for you. As a normal practice, if you are a solo traveler, your guide will help you acquire a ghost permit. Getting a ghost permit requires presenting the original passport of his or her companion. The individual trekker needs to pay the permit fees of two persons instead of one. Likewise, independent trekkers can approach trekking agencies to pair them up with other trekkers. Consequently, it will help to ease the process of permit application. In cases like these, they travel together with the group or another trekker till Jagat and then part ways from that point.
It is a technical requirement for each group of trekkers to go along with one or more trekking guide and/or a porter depending upon the group size. In many cases, especially for solo travelers, the trekking guide acts as a porter, or maybe the other way around. It is a risky business to find the right guy with a professional approach to guide you throughout the trip. Assuming that things go wrong, you won't have any place to go and lodge your complaint. Hiring a guide through an agency is safer and wise too. For obvious reasons, the guide will be answerable to any mishaps or untoward incidents on the trekking routes of Manaslu.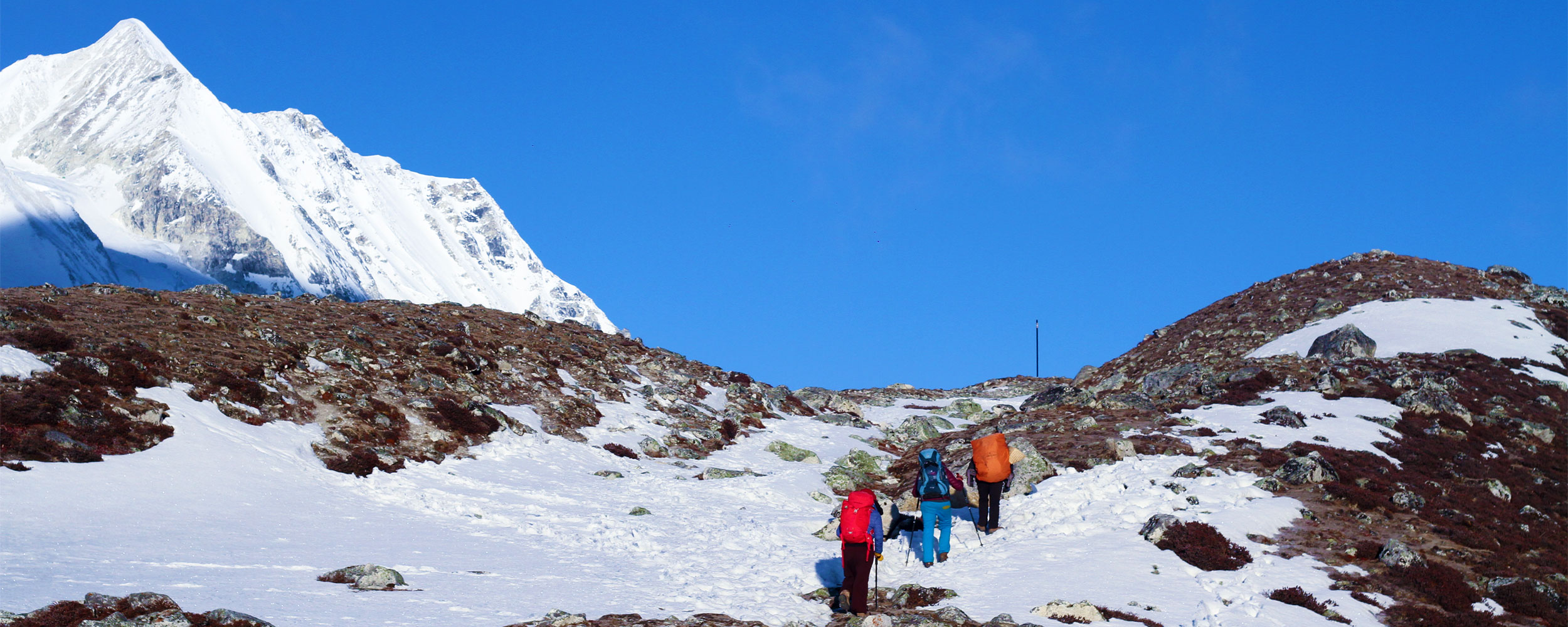 Trekking in other regions of Nepal require an odd permit called TIMS card (Trekkers' Information Management System). Although, the trek ends in Dharapani, TIMS card is not required while trekking in the Manaslu region. Nonetheless, if you choose to combine your Manaslu circuit trekking with the Annapurna Circuit Trekking or Annapurna Base Camp Trekking, then TIMS card is a prerequisite.
All permits require passport photos of the trekkers. So, it is advisable to carry at least 4 to 6 photos to have them glued in the permit papers. In case trekkers don't have their passport photos with them, there are many photo shops in Kathmandu. They can have the photos made ready before commencing the trip to Manaslu.
Getting travel insurance beforehand is another equally important aspect for every trekker. Purchasing a local insurance is rather hectic and a time-consuming process. Thus, we normally advise our clients to procure the insurance from their native place. Amongst all, your activity, the altitude hazards, helicopter rescue, and medical coverage should be covered by your insurance company. If you are injured during the trekking trip, evacuation by helicopter is the quickest way of rescue. As a matter of fact, it is the sole mode of transporting you to the nearest hospital for medical attention.
Coming back to the different permits required, the Manaslu Circuit Trek cuts through two different districts, Manaslu and Annapurna. Most aptly, for these three different permits are obligatory. To add on, if a trekker wishes to do the Tsum Valley Trek along with the Manaslu Circuit Trek in one go, an additional permit is required.
Manaslu trekking Permit and Permit Fees
1. Restricted Area Permit (RAP)
A special permit required from the village of Jagat until Samagaon, the last check point up till where this permit is valid. Another permit is required after crossing Samagaon. The cost of the permits is as follows:
Peak seasons (September to November): USD 100 per person for one-week permit; additional USD 10 per person per day after the first week.
Off seasons (December to August): USD 70 per person for one-week permit; additional USD 10 per person per day after the first week.
2. Manaslu Conservation Area Permit (MCAP)
The starting point to present your MCAP is Philim and the permit is valid up till Tal. The cost of this permit regardless of the season is NPR 3000 per person.
3. Annapurna Conservation Area Permit (ACAP)
ACAP is also required to be purchased. Although Besi Sahar is the exit point of Manaslu Circuit Trek, it is also the beginning point for Annapurna Circuit Trek. Regardless of the season, the cost of this permit is NPR 3000 per person.
For further information on permits and TIMS card, trekkers may visit http://www.taan.org.np
For information on the conservation permits, you may visit http://www.ntnc.org.np/projects