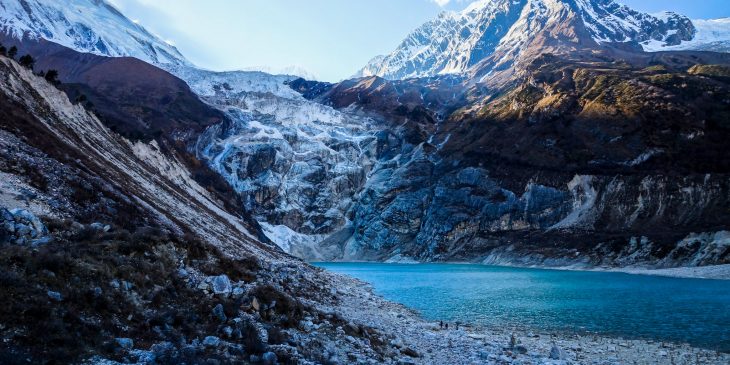 Manaslu trek might be the single most complete trekking destination in the Himalayas. It has a fine trail composing the best bits of the region for travelers. Adding to that, Manaslu is hardly crowded even in the peak trekking seasons. The natural and cultural aspects of Manaslu Circuit  Trek are bound to provide you with fantastic stories. Trekking, if easy, can sometimes abate the fun. A few challenging sections here will make sure that your excitement level remains peak right through your journey. Manaslu is majestic and simple. It shows you the true Himalayas seen by a few. In the mix of so much beauty, one can discover themselves in the Manaslu trek.
A bucket list signifies something special to your heart. Literally, it is something you want to do before anything else. So why not Manaslu? It is a cheaper trekking option given the period of time. You don't have to rush here. Enjoy the scenery and culture unique to this region here. Trekking in itself is a wonderful feeling. The connection to the trail and the people is remarkable. Manaslu Trek to put it out there has everything you want in your trek.
Manaslu is the complete Himalayan experience. If trekking in the snow-covered paradise is your dream, do the Manaslu trek and you won't regret it. Here, are some obvious reasons why you must consider the Manaslu trek to be on your bucket list.
Delightful views to take in each day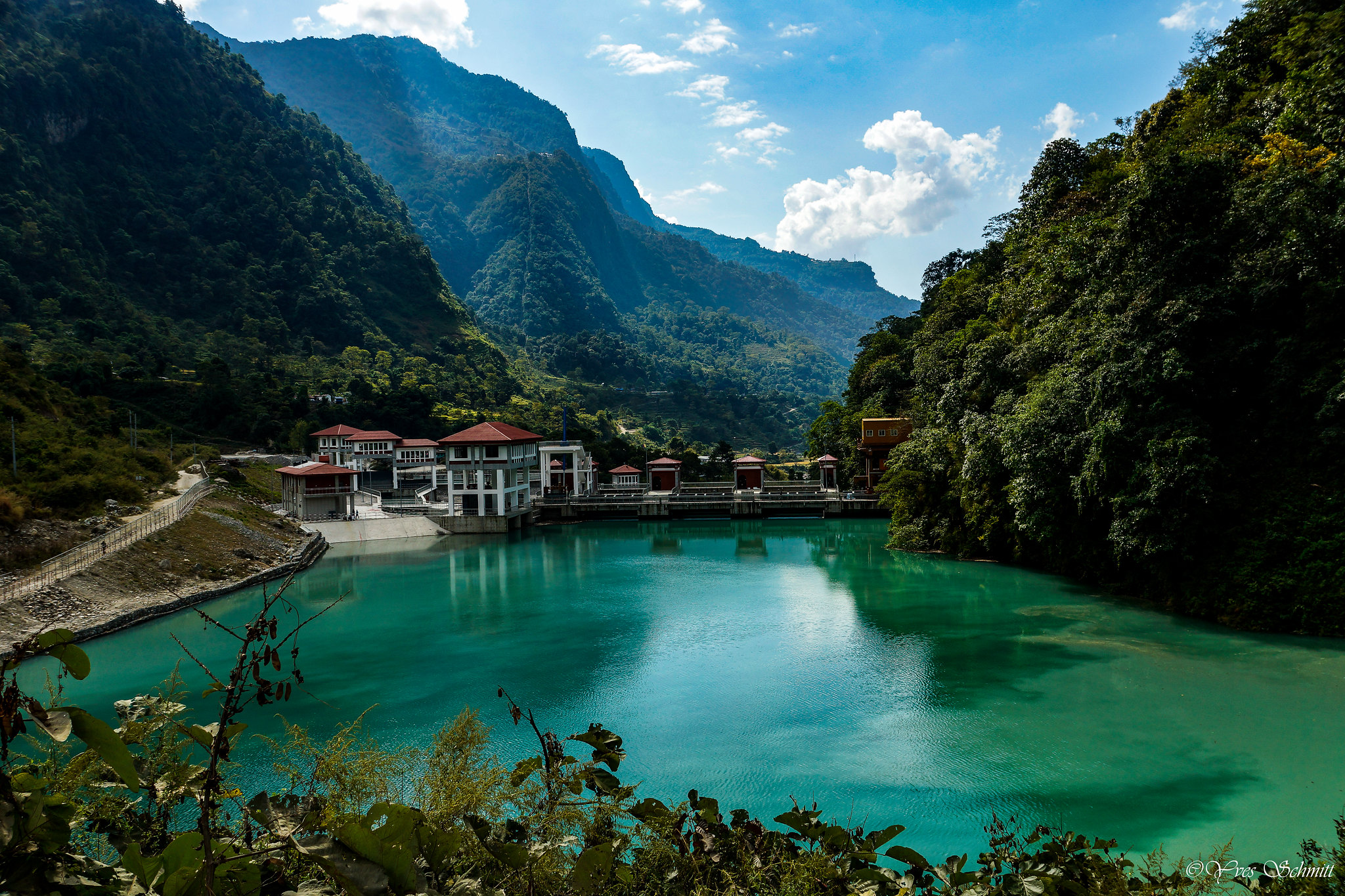 Manaslu region is gifted with some of the most exceptional mountain views. Among the Himalayas, it might be the only region with such a diverse landscape and ecosystem. This means in every section of your journey delightful views welcome you. Manaslu region is a paradise for scenery-induced travelers. Here you can witness peaks of so many different attributes. The mountain flowers covering the hills and the snow-capped mountains beyond is beyond belief.
When you are in Manaslu, each day feels like a page out of some fiction. You can take your time to enjoy your favorite views. Capture some memories and prepare for the next which will surprise you more. Manaslu trek might unofficially have the most natural viewpoints in the Himalayas. Each stop treats you with delights. Similarly, small mountain passes and ridges open up the scenery even more for you. Every sunrise and sunsets disclose the magical Himalayas which will surpass your expectations. Hence, for the views, every step is worth it in Manaslu.
For most the staggering views of Mountains might be enough reason to visit Manaslu. Adding to its delight it also offers some real cultural experiences here. From the vibrant prayer flags to the sublime inscriptions of the Mani walls, one can feel the Tibetan influences here. The beautiful monasteries and Chortens spring into life with your gaze. Here, you will find the beauty of centuries-old tradition and art in the most unexpected places. Religious caves and shrines are the major side trips for anyone willing to know more.
Manaslu Trek starts in the lower hills entering the conservation area after some days. It helps to know more about the diverse culture of these places as well. The Ghale, Gurung, and other communities live in the lower settlements. In the higher parts, Tsum and Tsum are the major ethnicities. The lifestyle and hospitality help you to connect with the locals more. In the farmlands or the prayer halls, you have some exceptional cultural encounters to take back from this trek. So for culture-driven travelers, Manaslu trek is a definite yes to add to their bucket list.
Also Read: Manaslu & Annapurna Circuit Trek
A tale of unique delights awaits trekkers in Manaslu
The best part about Manaslu is that it is unlike any other place you've been in your life. You are bound to get some surprises throughout the trek. It is even true for those who've done other treks in the Himalayas before. From the very get-go, you will notice the friendly users of your trekking trail. You can find both smiling Namaste or people that stick to one's knitting here. Your first encounter with the Yaks can be unique and terrifying. Well, they aren't to be feared but you can give them some space while using the trail. Terraced farmlands are common which changes from time to time as you gain elevation here.
After a certain point, you will be in a whole different landscape. With less frequent users of the trail, more captivating components await you ahead. You will encounter birds you've never seen before and flowers resembling life itself here. The clothing and houses are mostly inspired by Tibet. Join the choirs and prayers of the local community and listen to their stories here. To put it simply, no day here is the same. Boredom never gets any time with so much happening during your Manaslu Trek. Add the trek to your bucket list if you want to experience new things in new places.
7 Reasons Manaslu Trek is Better than any Other Treks In Nepal
Manaslu, 'the Mountain of Spirits'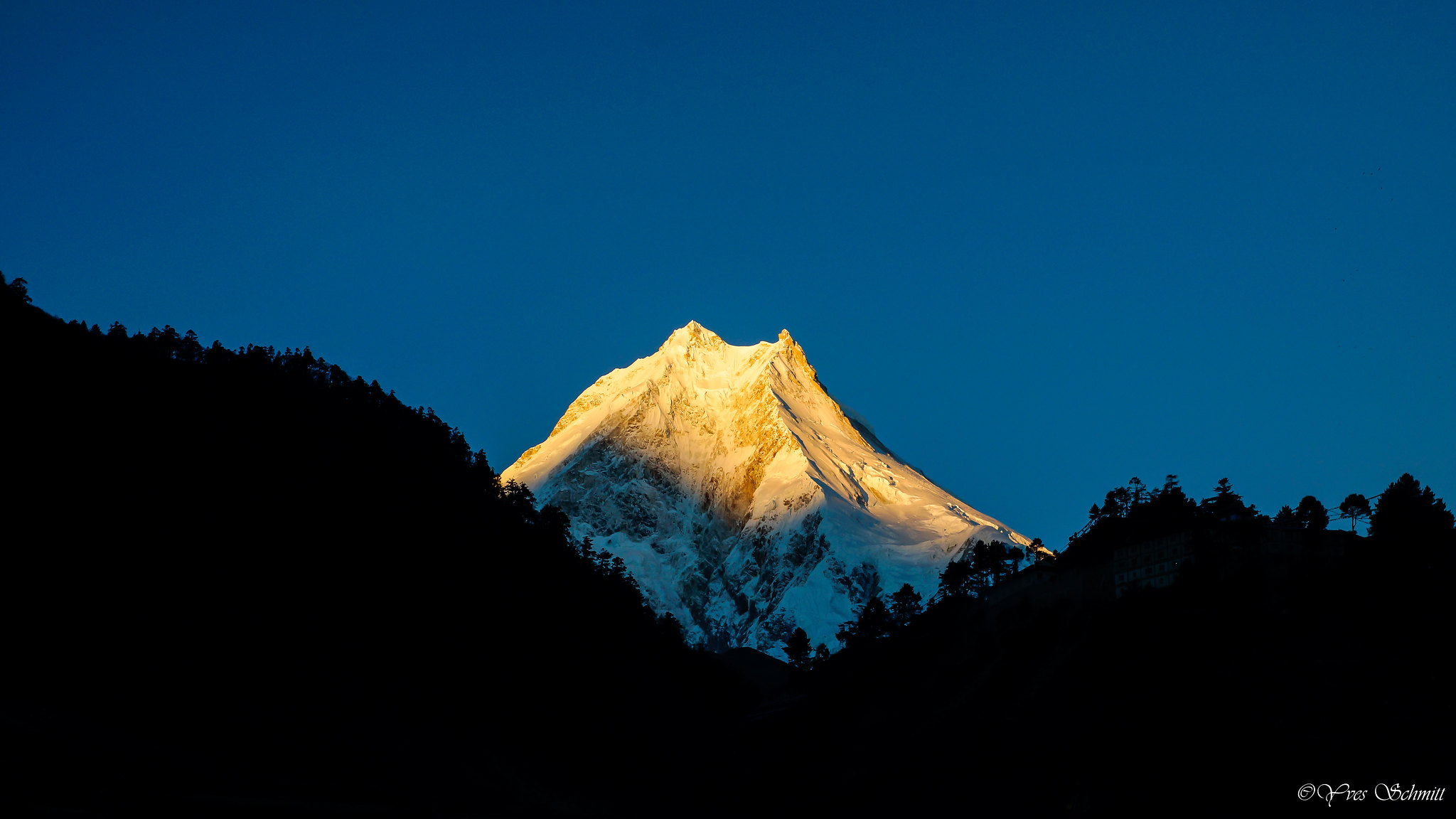 Manaslu is one of the most picturesque mountains in Nepal. This beautiful peak is the eighth highest in the world. Standing at 8163 meters this peak is the main reason for visitors here. The closer view is sublime alongside other major mountains of the Mansiri Himal range. Manaslu, the mountain of spirits touches the soul of many here. From different sections of the trek, you can get a different view of this peak. Each view of this mountain helps you take an extra step in this wonderful region.
Manaslu is one of the most known challenges for mountaineers with a reputation of being "the Killer Mountain". It is spectacular from a distance but even more special for mountaineers. The broad summit of the peak makes it a different type of mountain to climb. A visit to the base camp will allow you to map out the mountain for yourself. As an ultimate climbing challenge, Manaslu must be on your list.
Destinations worthy of making you extend your stay
Manaslu circuit is jam-packed with different side-trips and secondary destinations. Although most itineraries here have no extra days, there are plenty of places where you would love to spend more time. We do suggest you separate extra days hence there is a hurry to complete the trek or miss anything. Few hours from the main trail, you can find many exciting side destinations as well.
You have so many beautiful settlements you can extend your stay. The amazing monasteries here are also something to look for with murals and paintings reflecting Tibetan Buddhism. Day treks to Kal Tal, Birendra Lake, Phungen Gompa, and Hinang Gompa completes your visit. Near the Tibetan border, you can spend some more time admiring the Nepalese and Tibetan extent of the mountains. Manaslu will make you extend your visit. Such is the majestic beauty this place holds for trekkers.
Trekking in the Manaslu Conservation Area, Ecosystem and Wildlife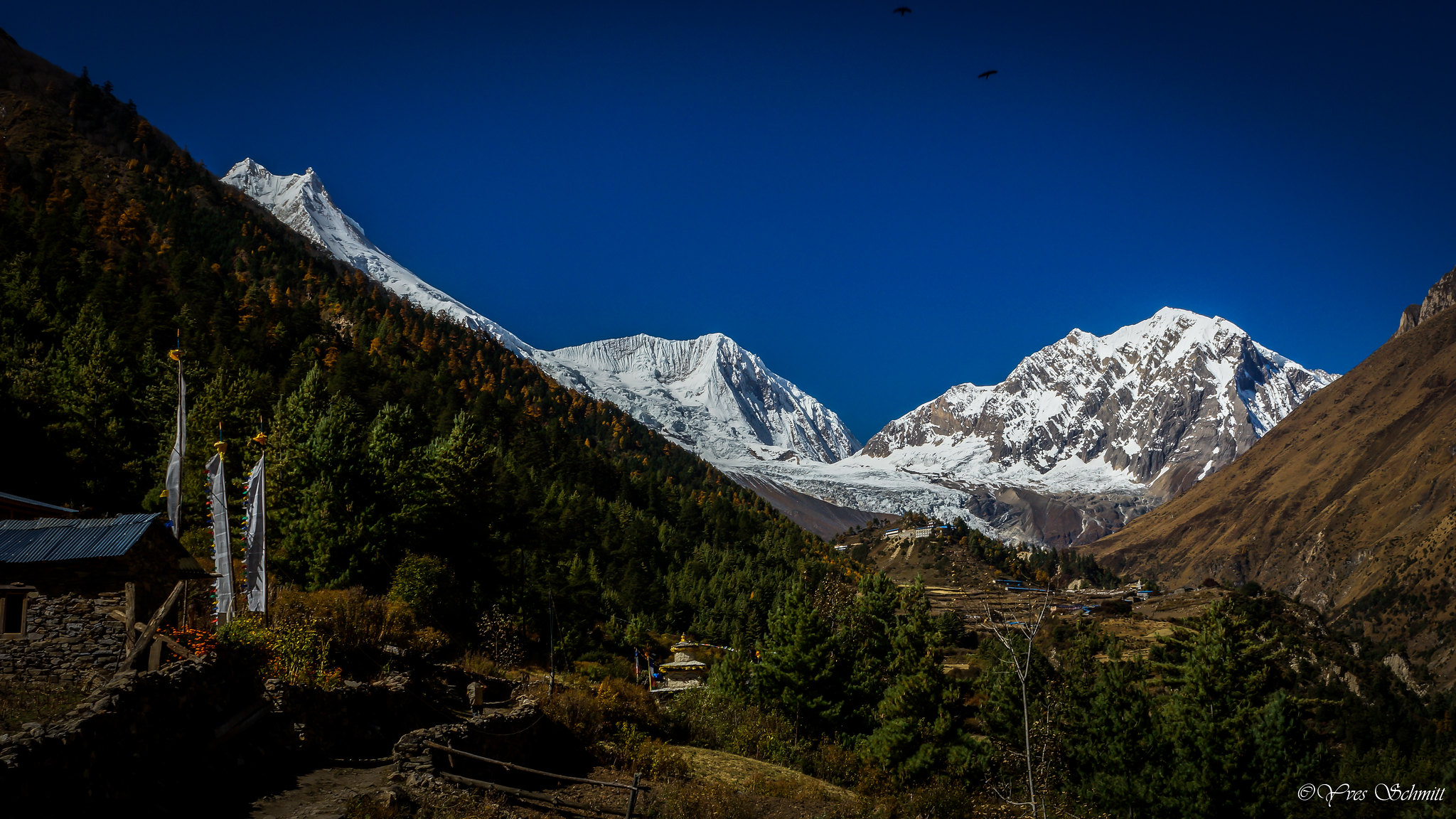 Apart from a few days in the lower section, you will walk inside the Manaslu Conservation Area. From the hills of Gorkha, the CA encloses the Mansri Himalayan range reaching the Tibetan border. Trekking in National Parks and Conservation areas is always fantastic. You do have to follow some rules here. But it is all for the better good of the Manaslu region. From different climatic zones, you will rise to the high glaciers and mountain passes during this trek. So, you will have many opportunities to encounter beautiful flora and fauna during the trek.
Different species of animals and birds make Manaslu CA their home. Similarly, some rare species like Himalayan Thar, Snow leopard, and Musk deer are fortunate sightings here. Trekkers can also enjoy some 2000 different species of mountain flowers blooming in this conservation area. During Spring, you can explore the meadows and pastures full of these magnificent flowers. These diverse experiences help you to make a strong case for the Manaslu Circuit here.
Manaslu Trek is a travel back in time, far from modernization close to Nature
Manaslu Trek takes you to the rural parts of the central Nepalese Himalayas. Although there are sufficient facilities for trekkers the region has its own art of survival. It is not surprising to see the locals using traditional tools for most fundamental stuff here. If you combine the main trail with Tsum Valley the experience will be more eminent. Stepping into the pure beauty of nature is not something you'll get to do every day. Hence, when you are here it will resemble an escapade back in time.
In this day and age where life without technology might look not liveable, Manaslu trek will show you a different world. The peace and isolation that come with it are beautiful. Sharing the local facilities and stopping in the teahouses here will change your views of the Himalayas.
Larkey La Pass, for those who want a bit of a challenge
It is not too easy. Manaslu Circuit can be a bit more in different parts. There are a few steep and dangerous sections. These will test your physical and mental fitness. However, the supreme challenge is the Larkey La Pass (5106 m). It is the longest pass of the Himalayas. Depending on your trekking prowess it might take you 9-14 hours to do the pass. Also trekking at a high altitude is not anyone's cup of tea. Manaslu trek is a step necessary for every level of trekkers. One can also assess their level of trekking by completing the Manaslu Trek.
If ease and luxury are what you want, You can't enjoy your trek here. Manaslu is best experienced in its raw form. Using local trails and living the mountain life in one of the teahouses is equally thrilling. A bucket list must have something you usually won't do. And Manaslu trek will just be that for you. Hence, if you want a thrill and amusement in the base of the Himalayas, add Manaslu trek to your list.
More amazing people and unique experiences
Traveling has changed over time. Meeting new people and knowing their culture is the reason most do. Throughout your trek, you'll get to meet humble people. In local small businesses, you can stop and hear their stories too. Most people love to interact and explore in their return trek. As a circuit, you can do them throughout your trek. Using communal dining rooms you can be more approachable to others too.
Festivals here are a special time. You can have so much more during this period. Lhosar, Saka Dawa, Nara, and Fanning are some impressive festivals that you can attend in the Manaslu circuit. Different occasions see the whole Manaslu unite and celebrate in full glory. Aim for it. You'll get the best natural and cultural experience in return.
It is a whole lot more than what is on the internet
If you think the internet has it all, think again. Manaslu region has still got so many undocumented and even unseen places for you to explore. Live the great reviews and be there to know them all here. The mountains look breathtaking up close, the farmlands greener, and the fresh breeze of mountain air makes each step sublime. The sunrise and sunset views are ideal warm-ups and tonic to lessen your exhaustion.
Manaslu Trek is a group of bucket-list activities combined in a single trail. For trekking lovers and beginners, the experience is just too good to miss. Add it to your list and prepare for the next chapter of your travel diary here in the Himalayas.