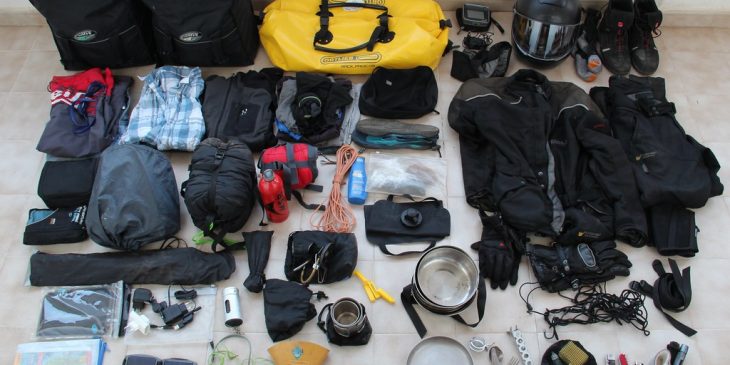 Trekking in Nepal has attracted hundreds and thousands of trekkers since it was first successfully scaled in 1953 by Sir Edmund Hillary and Tenzing Sherpa. It is a well known fact that trekking has been the leading activity of foreign tourists ever since. While most trekkers know about the gear required during trekking, some novice wanderers or first timers do not take into account the importance of trekking gears. The options to hire trekking gears in Nepal are plenty for those who do not have their complete gears. Although trekking gear is not required for short and easy trekking packages at low altitudes, it is recommendable to have your gears while embarking on a high altitude trek in Nepal.
What are my options to hire trekking gears in Nepal? If this is your question and you want to travel to Nepal light then read on. We have tried to bring together all the necessary components of hiring trekking gears in Nepal. For those who wish to ask 'Can we buy or hire a trekking gear in Kathmandu', the answer is, 'Yes, we have multiple options to buy or hire trekking gears in Nepal.'
Should I hire my trekking gears or buy them?
First and foremost, if you are an avid trekker and frequently doing trekking trips in Nepal or elsewhere in the world, purchasing a good set of essential gears and equipment is a recommendable option. However, if you are trekking once in several years, then it is better to hire your trekking gears and equipment for the trekking duration.
It is very obvious that possessing your own equipment gives you more flexibility and freedom. In spite of that, it is rather not sensible to purchase all the gears you need. Therefore, for people who go out for trekking once in a while, hiring gears is very much preferred over buying brand new ones. Also, hiring or purchasing equipment majorly depends on issues like budget, actual need, and practicality. If you are trekking at low altitude areas, you will not need any special gears or equipments apart from the essentials like shoes and clothing.  Regardless, if you wish to be completely geared up and not risk your well being, then it is sensible to hire instead of purchasing a new set.
A trekker has several options on hand when it comes to deciding whether or not to have trekking equipment. As mentioned earlier, it is highly recommended to have proper gears before trekking to high altitude mountainous regions. To begin with, we always advise our clients to purchase the essential things such as hiking shoes and day-backpack. Other items like sleeping bag, down jacket and trekking poles can be simply hired in Kathmandu in one of the numerous rental shops. It has however, been recorded that some travelers have allergic effects while resting in used sleeping bags or while wearing used down jackets. In exceptional cases as such, it is always advisable to buy or bring your own items.
On account of availability and economic feasibility, there is hardly any difference between hiring a used item and purchasing a brand new one. In the present day, there are plenty of options available in the markets in Kathmandu. Unlike in the past years, various products like sleeping bag, day-backpack, trekking pole and several other items are manufactured locally in Nepal. As such, they are easily available and do not cost as much as the international brands. As compared with the international branded products, items fabricated in Nepal are equally durable and functional, at least up to the elevations of 5000 meters. For altitude more than 5000m however, our opinion to you is to acquire a trusted international brand of gears and equipment.
Where can I buy or hire trekking gear in Kathmandu?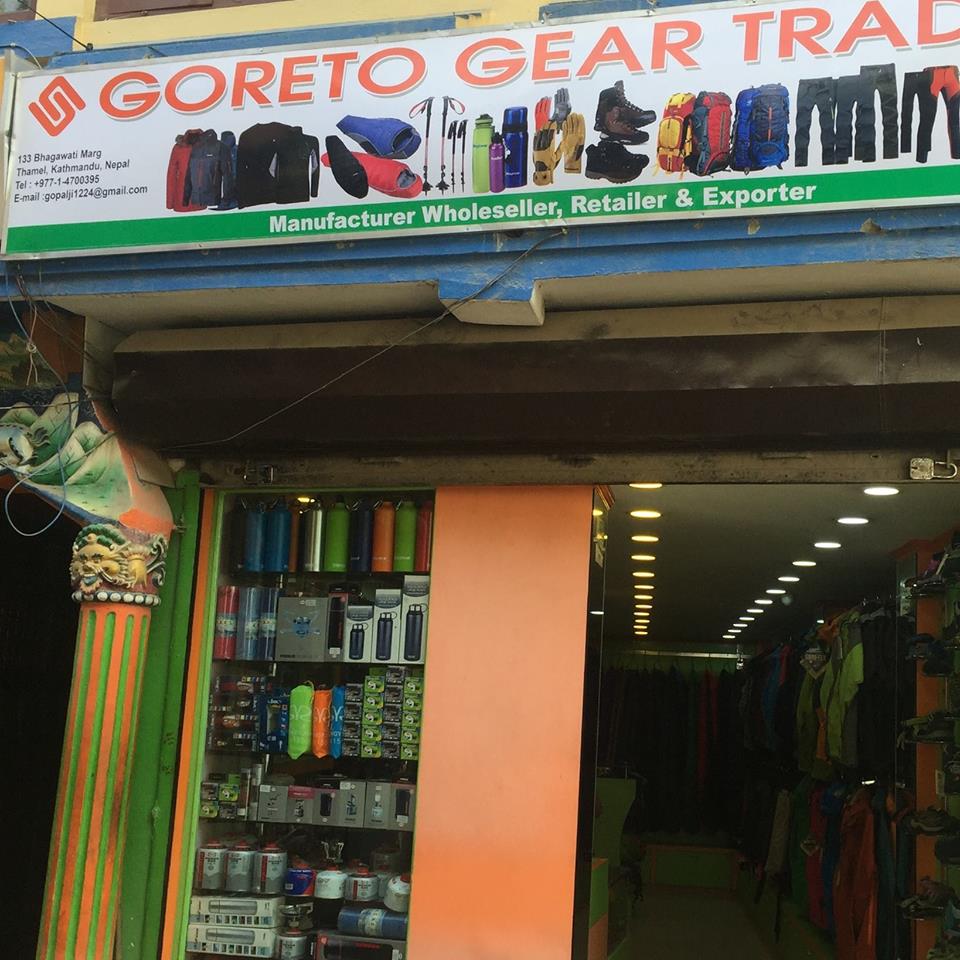 The most renowned and favorite tourist hub in Kathmandu is Thamel, which is trendy and well admired as a core backpacker's destination in Nepal. Visitors coming to Nepal on a trekking journey will most likely stay for a night or two in Kathmandu, especially to meet their hosts and shop for some trekking equipment. Literally, these travelers begin their trekking trip from Thamel and most probably the hotel where they stay will be located in Thamel or nearby to the bustling street. Thamel practically has everything on sale or for rent that a traveler could ask for. Right from various standards of accommodations, restaurants, pubs, grocery shops, laundry agents, hair salons, spa centers to hiking & trekking gears, almost everything is available in this impressive little town.
Buying or renting hiking gear in Thamel is very easy as every shop at every lane displays all required items required by trekkers. If not all, most of the shops have Nepali products or China made knock-off brands like North Face, Mountain Hardware, and Mammut. These items are the closest imitations of the original product. It is very hard to differentiate amongst the original and counterfeit items. Even the quality of the counterfeit item is almost the same as the original one; they are good enough to last for at least 4 to 6 different treks in the Himalayas, as far as low altitude treks are concerned. Over and above, the prices of these imitated products are comparably much cheaper than the original brands. Nevertheless, it is also possible to find original branded trekking equipment. Their cost, however, could be on a higher side that what is available in your native country due to a chain of numerous taxes levied on the imported products.
How can I find a shop in Kathmandu to buy or hire my trekking equipment?
Although, you may stumble upon hundreds of shops in Thamel that offer trekking or hiking gears for rent or sale at unbelievably very low rates, it is high time for you to stay alert for the lowest quality product that may not last even for a few days. The best bet to hire or purchase any item would first be to explore several shops and get an idea about the price of a common item. The price of an item may vary from one shop to another, but the variation should not be extreme. Doing this will allow you to know the cost of a particular product and you can hire or purchase accordingly.
As a responsible travel partner, we advise our clients about renting or buying their hiking gear according to their needs and budget. On one hand, it is perfectly alright to purchase items which will not affect the trip. These items include T-shirts, sandals, sunglasses, hats or shorts. While on the other hand, it would include a higher risk level to purchase items that require specific performance of the trip, for example hiking shoes, tents, sleeping bags, cold-weather clothing and many similar items.
In fact, it is relatively very easy to locate a store to purchase brand new items. However, not all shops will rent out their equipment, thus it is not as easy to find a rental shop. More frequently, a rental outlet will not be visible on the main streets; these may be located on smaller sub-streets, behind walls or partly visible beneath the roads on the main street. The most reliable and safe way to purchase your trekking gear is to consult with your guide or take him along with you during purchase time. If you are on a trip with some agencies, it is best to take assistance of your local specialist, who will obviously suggest you the best option. When accompanied by your guide or your local partner, they will take you to the most reliable places which may be hard for you to find. For visitors who are traveling solo, it is always the best thing to do to ask your hotel for good suggestions and also the exact location of the retail shopping or renting outlets.
Buying or Hiring from Big-Name Retail Outlets
As mentioned earlier, there are abundant shops that sell local products as well as international branded trekking products in Thamel. You must not be shocked to see products bearing branded logos yet not expensive at all. The reason is nothing but the products being counterfeit and not comparable with the original branded international products at all.
Owing to the gain in popularity, certain big-name trekking gear producers like Mountain Hardware and North Face have launched their presence in Nepal as well. These reputed outlets are located in Tridevi Marg, which is not very far away from Thamel. At these outlets, trekkers will be able to find almost everything required for their journey in the mountains. Other popular and trendy outlets found in and nearby these areas are Black Yak, Kailash, Mammut, Anta, Black Diamond, and Shona's Alpine. At Shona's Alpine, one can buy as well as rent any equipment required for trekking. It is a fixed price store where traveler's need not bargain for the prices. These people are well renowned in the town for their familiarity with the mountains and their honesty about your actual requirements. They won't try to sell or rent their equipment to you unless it is compulsorily necessary for you. They are also popular for manufacturing their own products which are indeed of very high quality.
Likewise, for those who are looking to purchase local products that wouldn't cost very high, we recommend you to try Sonam or KTM city stores. Similarly, if you just wish to hire your trekking gears, our recommendation will be Kalapatthar Trekking Store, located in Satghumti in Thamel or Goreto Gear Traders located in Bhagwati Bahal in Thamel. There are several other smaller stores that provide trekking and hiring equipment either for sale of hire. It is also wise to consult with your trekking agency before purchasing or hiring any gears.
Bargaining while purchasing or hiring trekking equipment in Kathmandu
No doubt, bargaining is a normal way of life in most of the parts in Nepal. So travelers can expect a little bit of bargaining and negotiating with the local salesperson. Bargaining is especially a norm here especially when it comes to purchasing a local product. Although it may seem quite awkward at times particularly when you don't know the market price of a product, it is recommended that you visit some more stores to understand the price range of the same product. Once you know the price margin of a certain product, haggling will be more comfortable as you can let the shopkeeper know that you have already inquired the price from various other shops.
List of trekking gears used while trekking up to 5500 meters in Nepal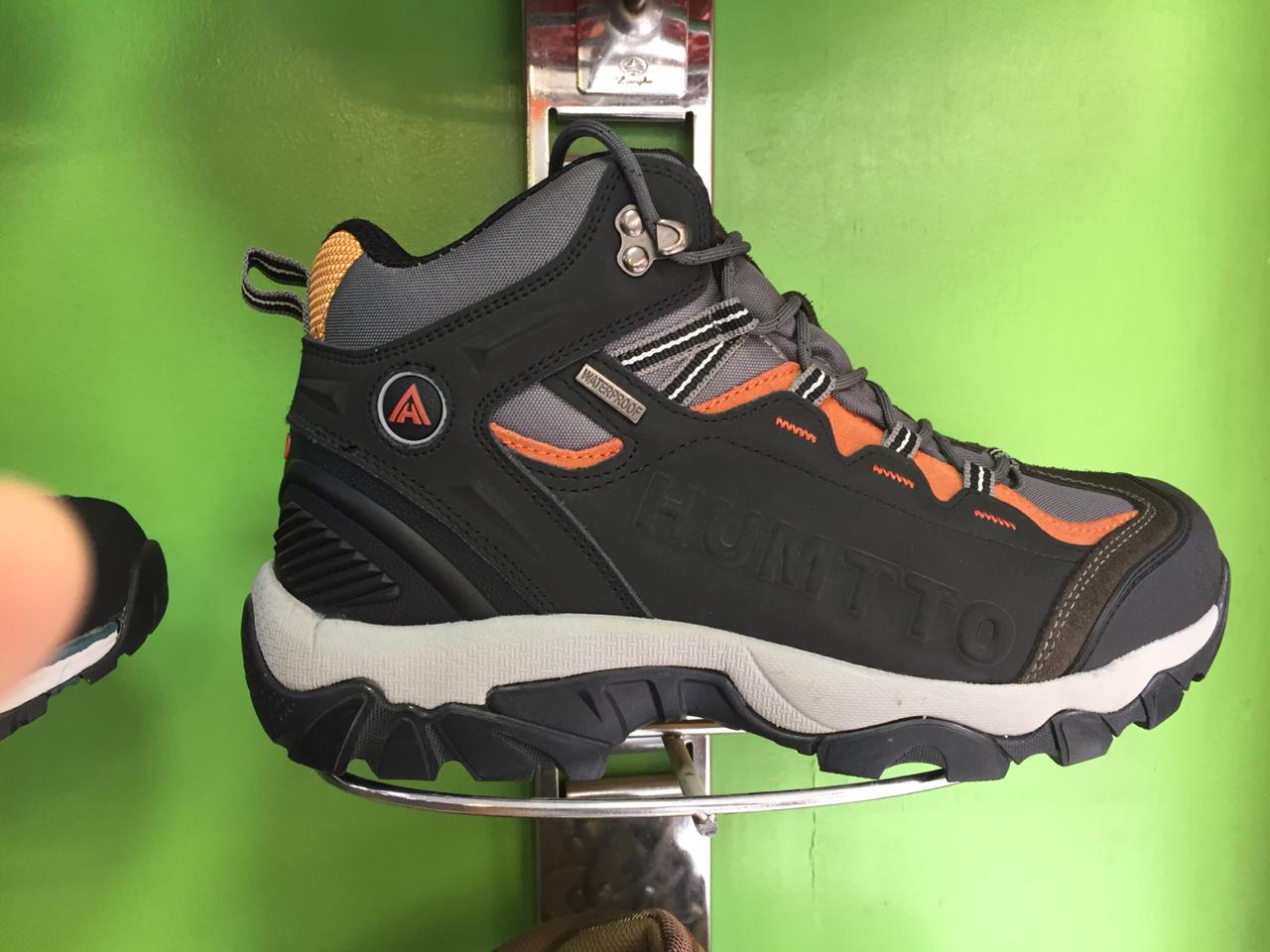 Although all the items mentioned below are not mandatorily required while trekking in Nepal, but these are normally used for trekking purposes. Only the necessary items can be purchased or hired for trekking. We advise you to consult with your guide or your agency before purchasing or hiring:
Hiking boots
Medium backpack
Down jacket
Light wind & water proof jacket
Water bottle
Water proof trousers
Lightweight trousers
Four season sleeping bag
Torch/ Flash light
Medium sized towel
Shorts, T-shirts, long sleeved shirts
Woolen socks and light socks
Fleece sweater
Sunglasses, Sun Cream, Sun Hat, Gloves
Inner sleeping sheet
List of trekking gears used for peak climbing or trekking over 5500 meters in Nepal
In addition to the equipment required for trekking up to 5500 meters, the below-mentioned items are additionally required while climbing peaks or for trekking at higher altitude areas. From the list, some of the gears can be purchased or hired in Kathmandu itself:
Day pack
Four season sleeping bag
Snow glass
Waterproof gloves
Climbing boots
Waterproof climbing gaiters
Water-proof over-trousers
Down jacket
Crampons
Ice-axe
Harness
Ascender/Descender
Karabiners
Cost of buying and hiring trekking gears and equipment in Nepal
It is always wise to carry your own trekking shoes, comfortable basic clothes, and basic electronic accessories like camera, chargers, torch or iPads etc. Most of the other gears and equipment are easily available in Kathmandu at competitive prices. If you are not a frequent trekker, it is more sensible to hire your equipment instead of buying them. Traveling light from your native country is a more comfortable option for you. For as low as US$ 1 per day, it is possible to rent almost anything you'll need during trekking. As health and safety concerns, it is , however, suggested to ensure that the gear you hire has been well taken care of and inspected and washed after each use. Particularly, the items available for hire in Kathmandu are day-packs, duffel bags, walking sticks, down jackets and 4 season sleeping bags.
There are ample trekking retail outlets in Thamel for you to either buy or hire your trekking gears based on your requirement. It is best for you to check the price for all items before you decide to either hire or buy those items as some items may cost you less buying it rather than hiring. Below mentioned are some tentative cost of trekking gears and equipment that are available for trekkers to purchase or hire. The rates may slightly vary from one store to another, but the difference in their costs is not so huge:
Hiring Cost
| | |
| --- | --- |
| Gear | Cost |
| Sleeping bag (Normal Quality) | US$ 1 per day |
| Sleeping bag (Medium Quality) | US$ 1.5 per day |
| Sleeping bag (High Quality) | US$ 2.5 per day |
| Hiking boots | US$ 1 per day |
| Down Jacket | US$ 1.5 per day |
| Climbing Gears (Full set) | US$ 100-150 per week |
| Basic Ridge Tent | US$ 3 per day |
| Dome Tent | US$ 5 per day |
Purchasing Cost
| | |
| --- | --- |
| Gear | Cost |
| Backpack (55L to 65L) | US$ 45 – 65 per bag |
| Daypack (25L to 35L) | US$ 25 – 35 per bag |
| Hiking shorts (All sizes) | US$ 20 – 25 per piece |
| Hiking pants (All sizes) | US$ 25 – 30 per piece |
| Hiking shirts (All sizes) | US$ 15 – 20 per piece |
| Thermal set (All sizes) | US$ 10 – 15 per pair |
| Warm fleece, upper & lower (All sizes) | US$ 20 – 25 per pair |
| Warm hat (All sizes) | US$ 3 – 5 per piece |
| Trekking stick (Chinese) | US$ 20 – 30 |
| Trekking stick (International brand) | US$ 30 – 60 |
| Windproof gloves | US$ 5 – 10 per pair |
| Hiking socks (woolen) | US$ 2 – 4 per pair |
| Scarf | US$ 2 – 5 per piece |
| Sunglasses | US$ 5 – 10 per piece |
| Headlight | US$ 15 – 20 |
| Water Bottle | US$ 3 – 7 per bottle |
| Down jacket (local) | US$ 30 – 80 per piece |
| Sleeping bag (local) | US$ 40 – 70 per piece |
| Water purifying tablets | US$ 2 (for 50 L) |
| Sun block Cream (Nivea) | US$ 4 – 5 |
Conclusion
Almost everything you require for your trekking vacation is easily available in most of the small, medium and large shops in the streets of Thamel in Kathmandu. As a matter of fact, there are more than hundreds of shops stuffed with gears and equipment stretched across the whole of Thamel street. If you are a light traveler and don't want to carry all the stuffs along with you from your native country, then it is a good option to hire the necessary gears in Kathmandu. One important tip to travelers is that if you don't go out for frequent trekking vacations, it is wise to rent your gear instead of purchasing them. We also advise you to bring your own hiking boots that are reliable and broken in. Travelers are once again reminded that the knock-off shops in Kathmandu may vary in price and quality, so make sure to consult with your service proving company or your guide where to do your shopping. Don't be surprised to find the counterfeit products with fake logos at very low prices. Likewise, international brand names are just as expensive in Kathmandu as elsewhere in the world. Finally, when you are planning a holiday trip in Nepal, make sure to budget at least one or two full days to spend in Kathmandu before actually starting to trek.